UV Blacklight Reactive Assorted Heavy Weight Cutlery Set- 96 Count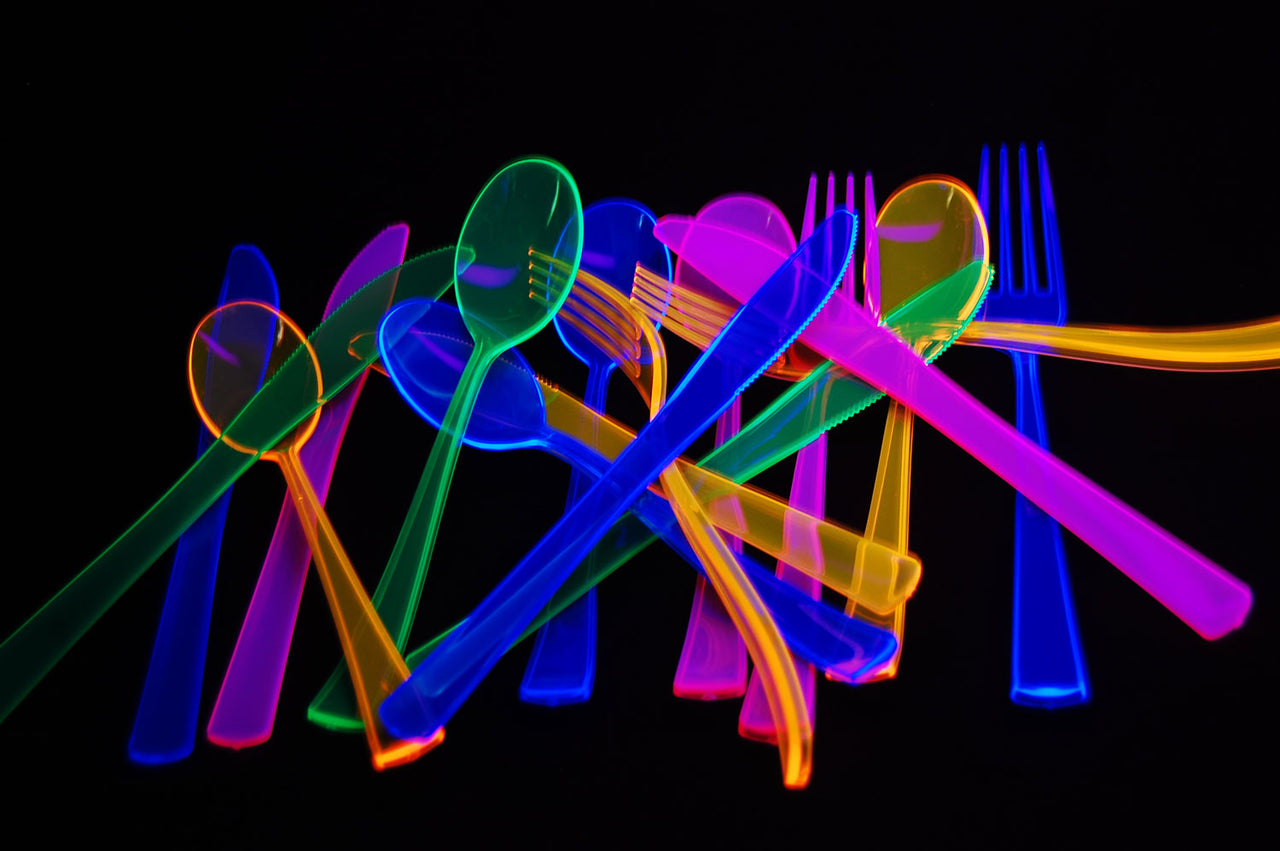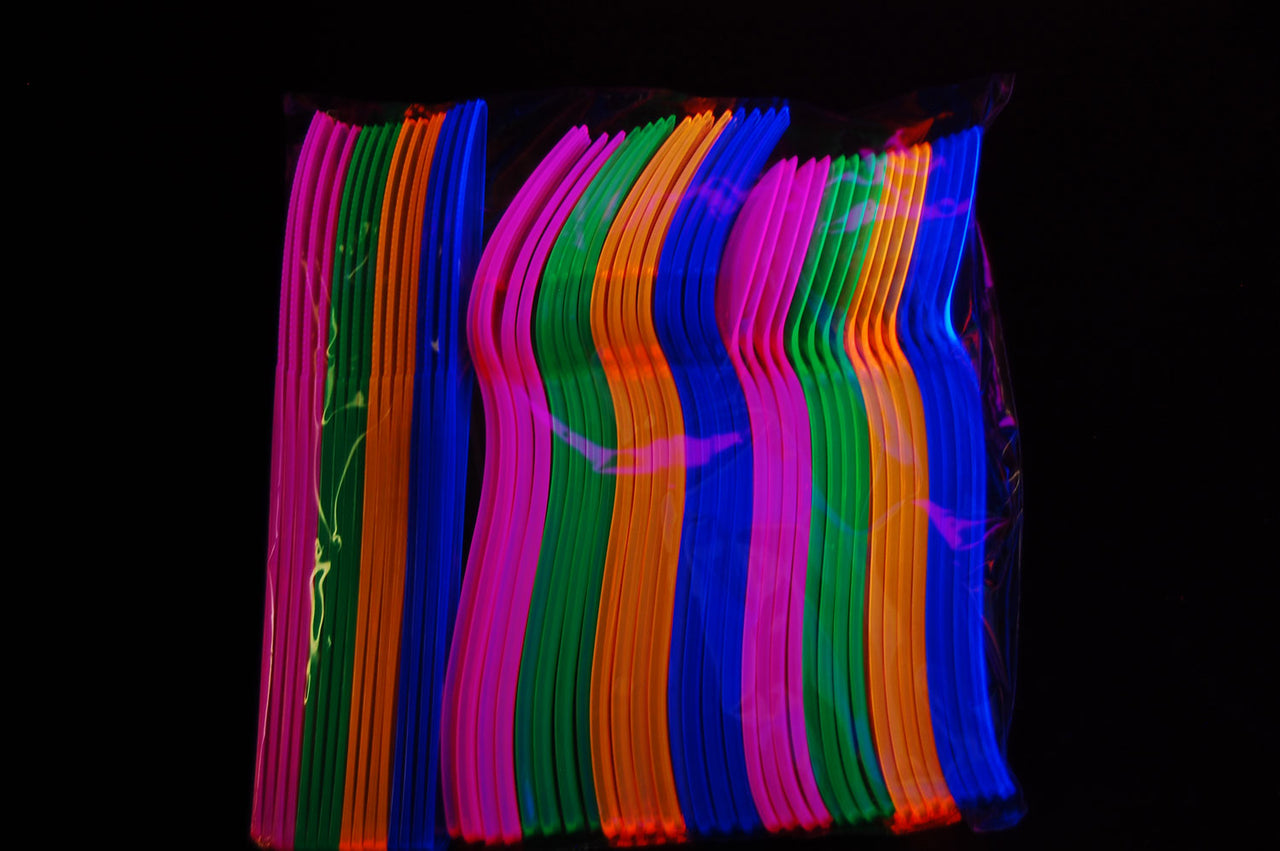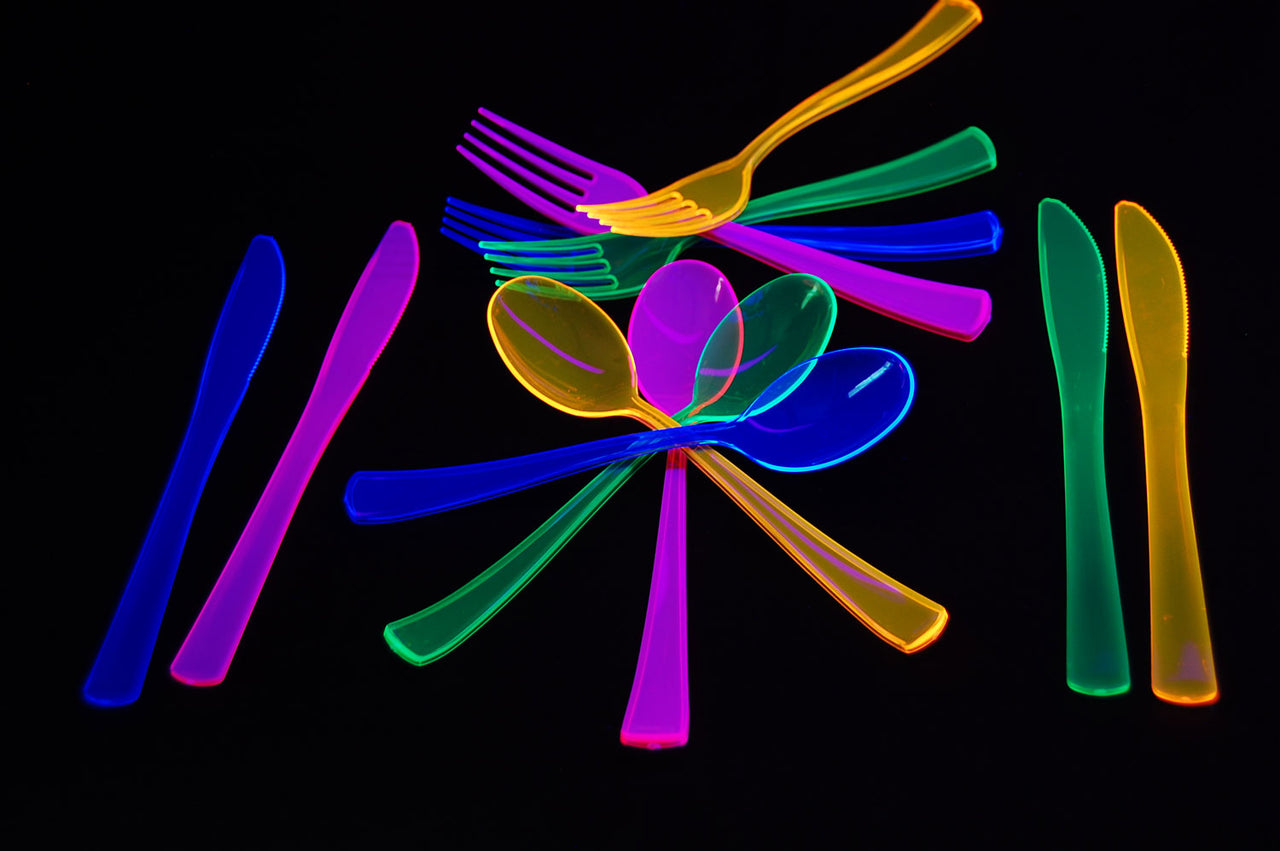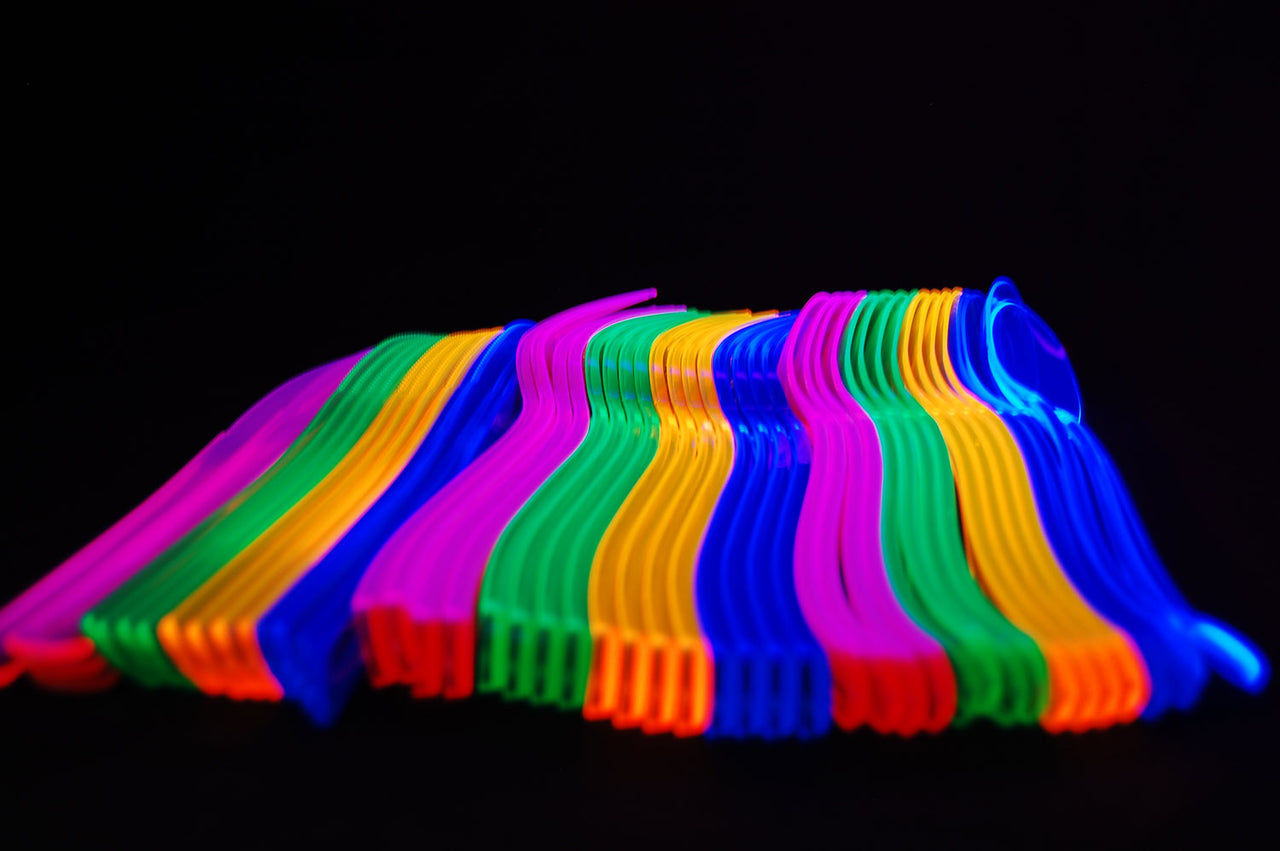 Make you next glow party complete with these specially made bright neon plastic cutlery sets by DirectGlow! These colors are completely fluorescent in normal light and glow blazing bright pink when viewed in blacklight. These unique glowing pieces set the mood for any special occasion that uses blacklight with their stunning and eye-catching colors. Please do note that these pieces will NOT glow in the dark by themselves. You will need a fluorescent or LED blacklight to get the same glowing effects as pictured.
Our ultraviolet reactive cutlery sets are perfectly suited for glow parties, festivals, clubs, escape rooms, vending, food service, birthdays or any event where blacklight is being used. Your next glow party can be an all in one hit when paired with our ultraviolet reactive shot glasses, party plates, and party cups.
Your Personal Information is Never Shared
FREE Delivery on orders $99+ (Continental USA Only)
Contact Us for Quick Friendly Support