Opticz XL Invisible UV Blacklight Reactive Large Tip Ink Marker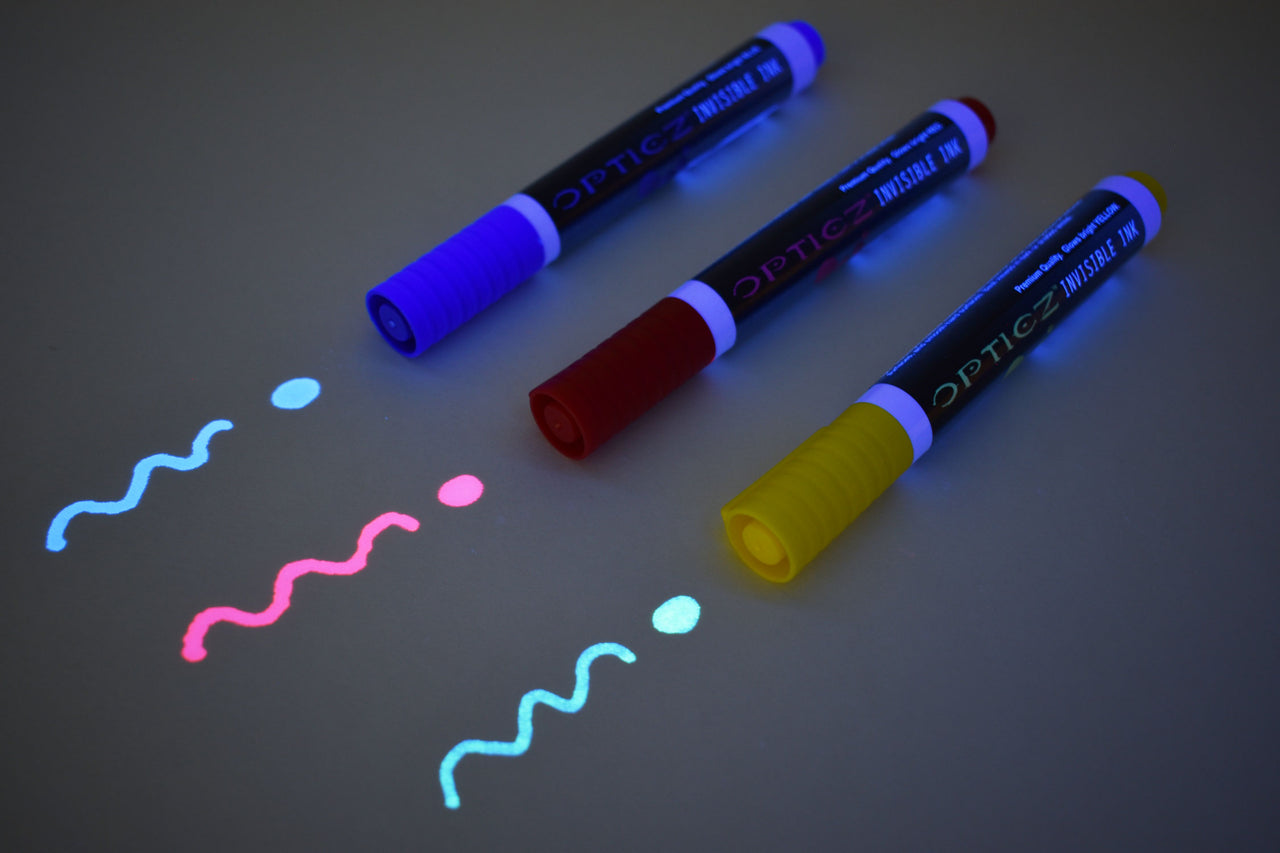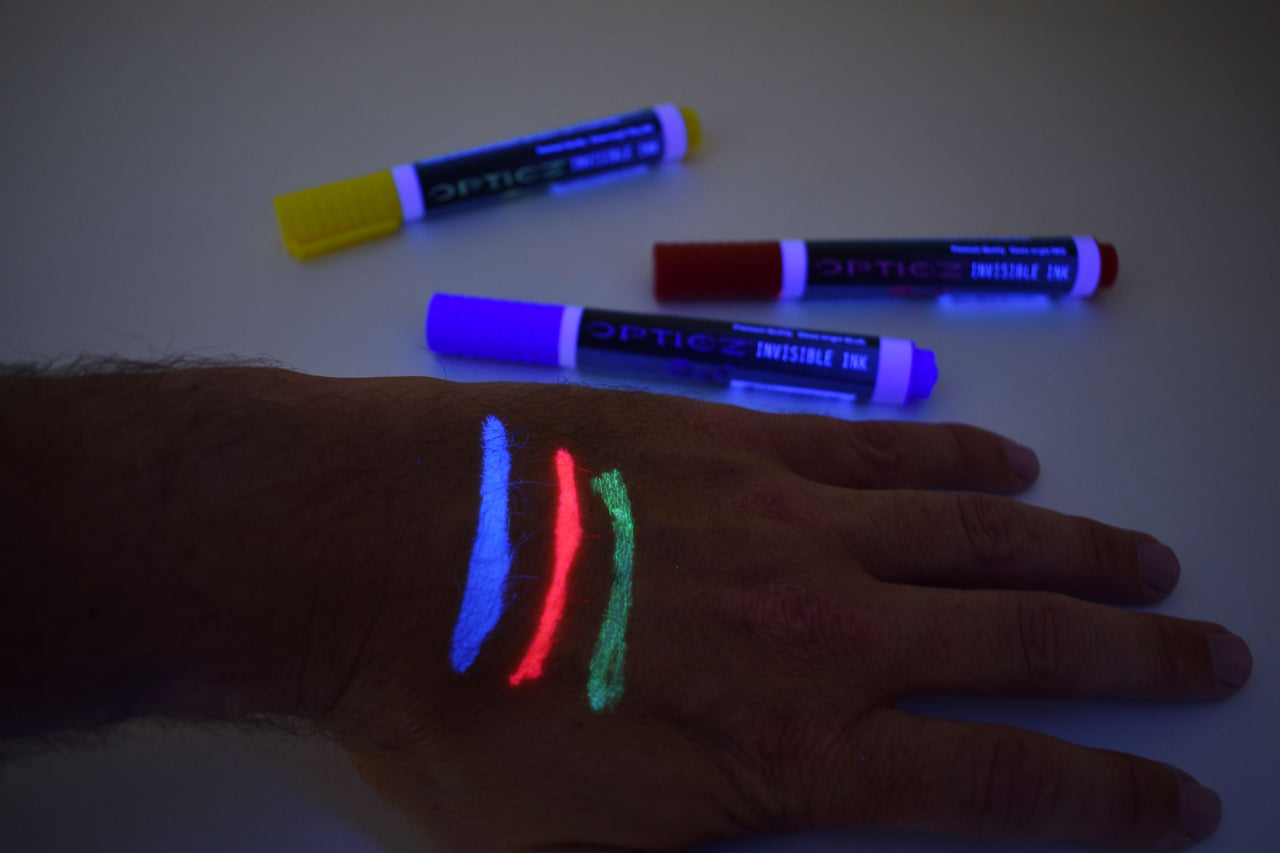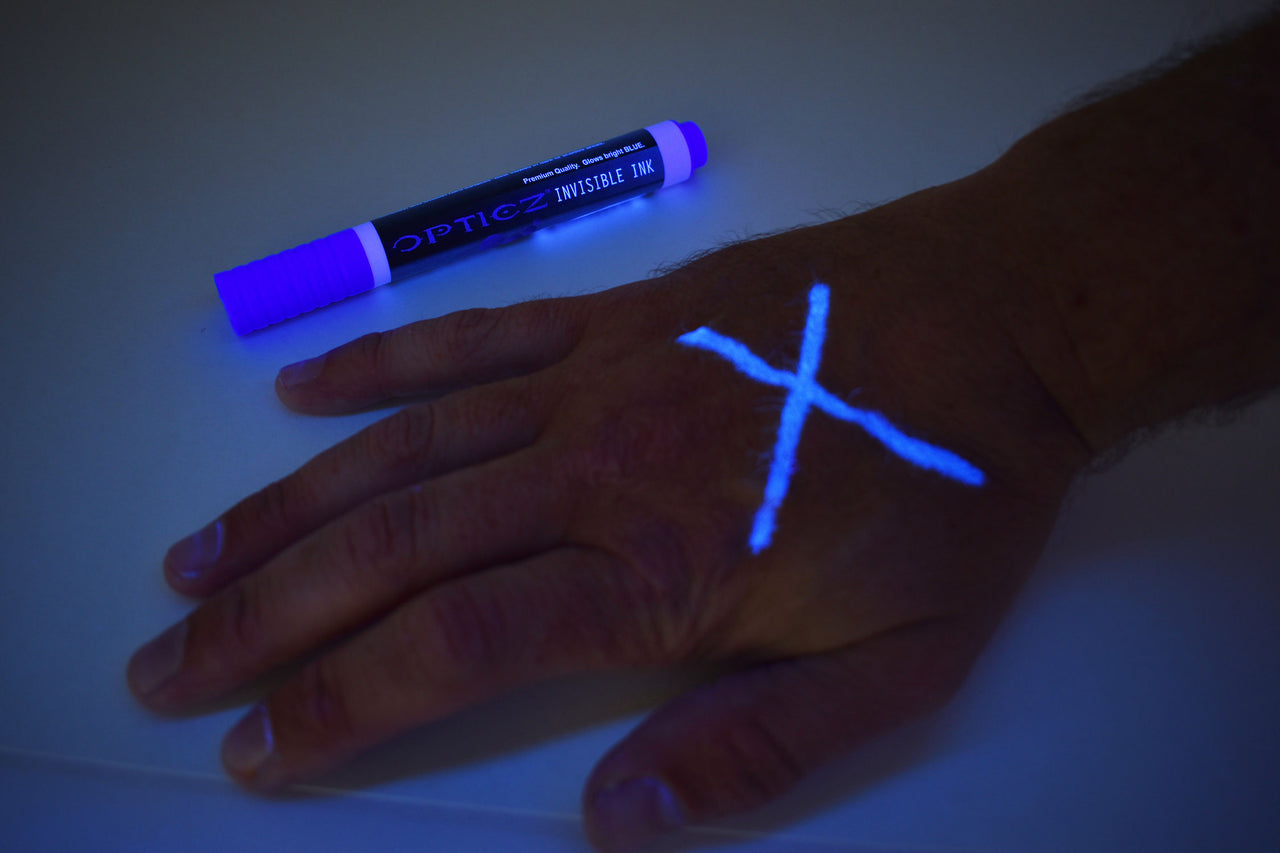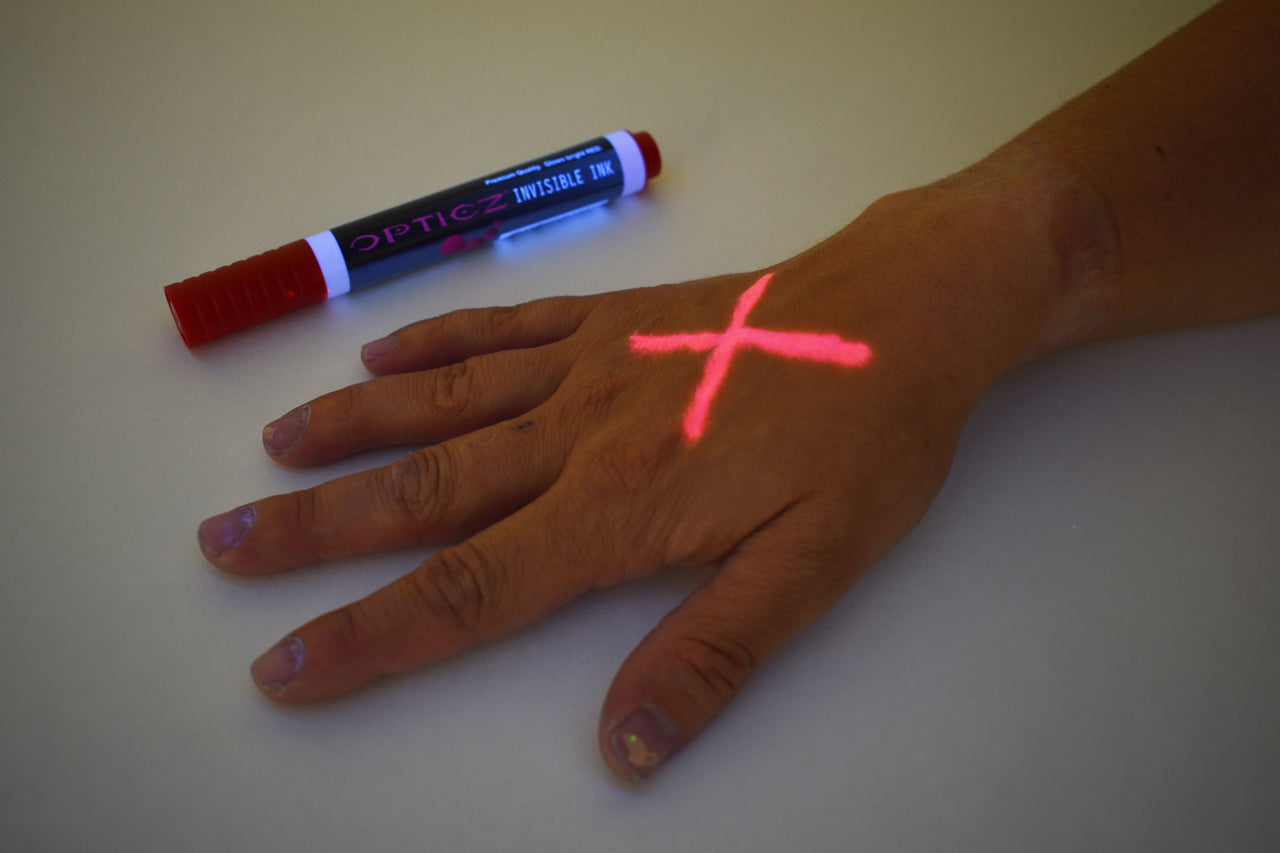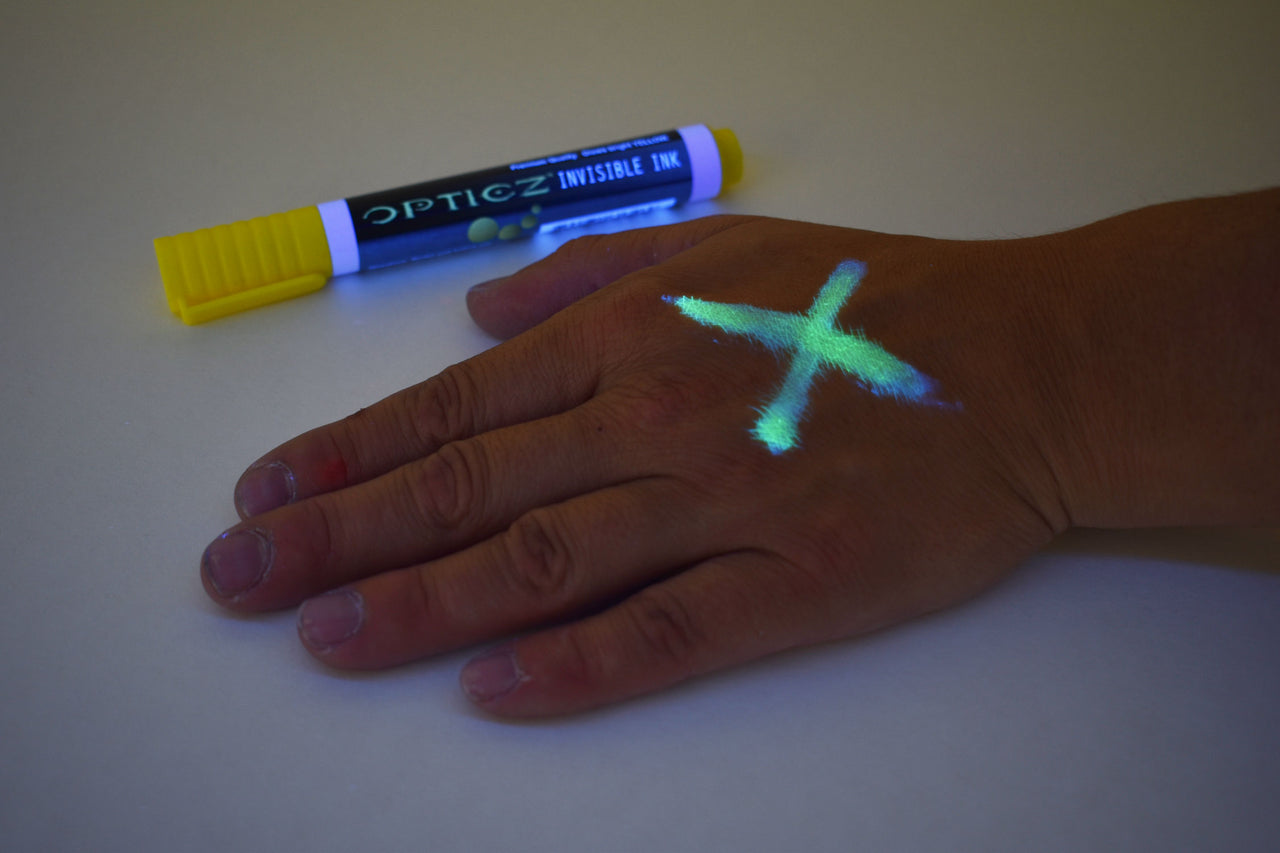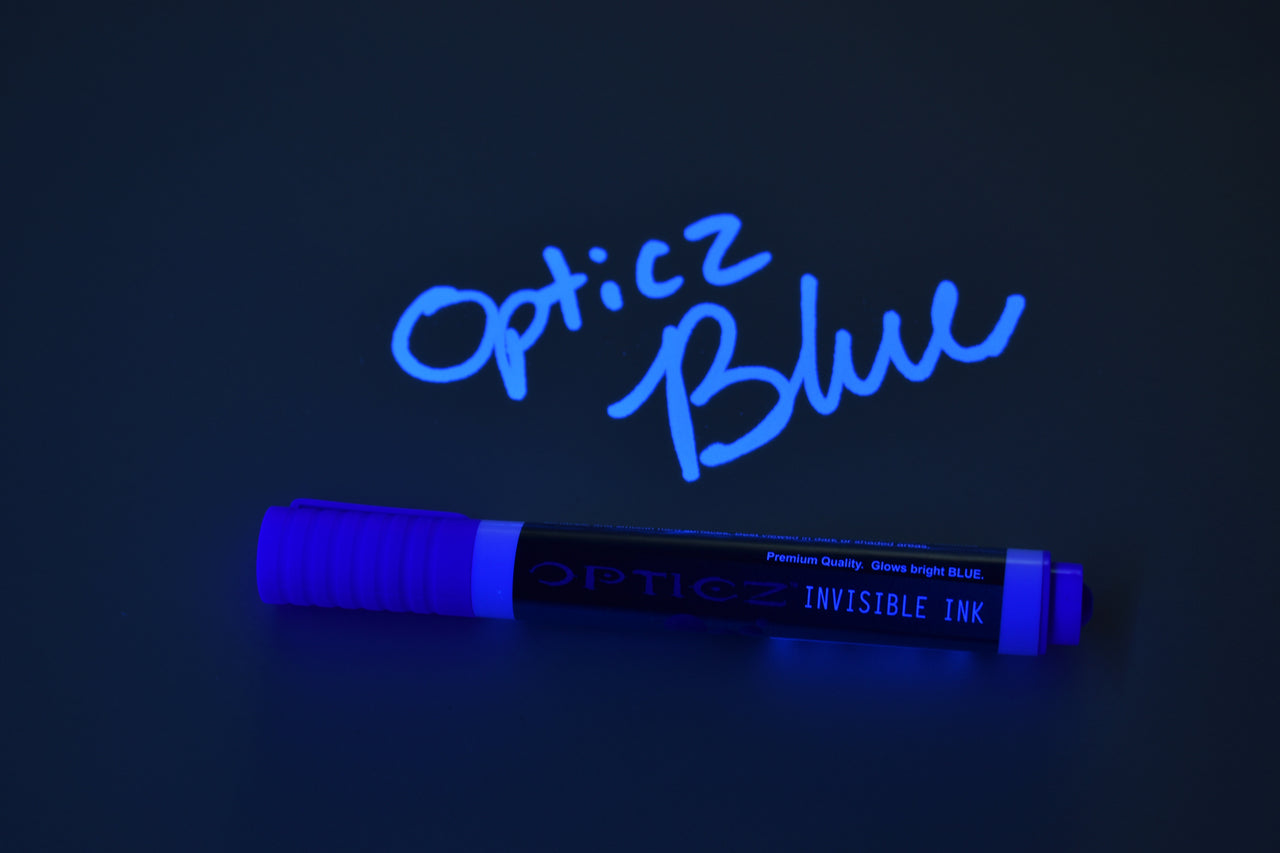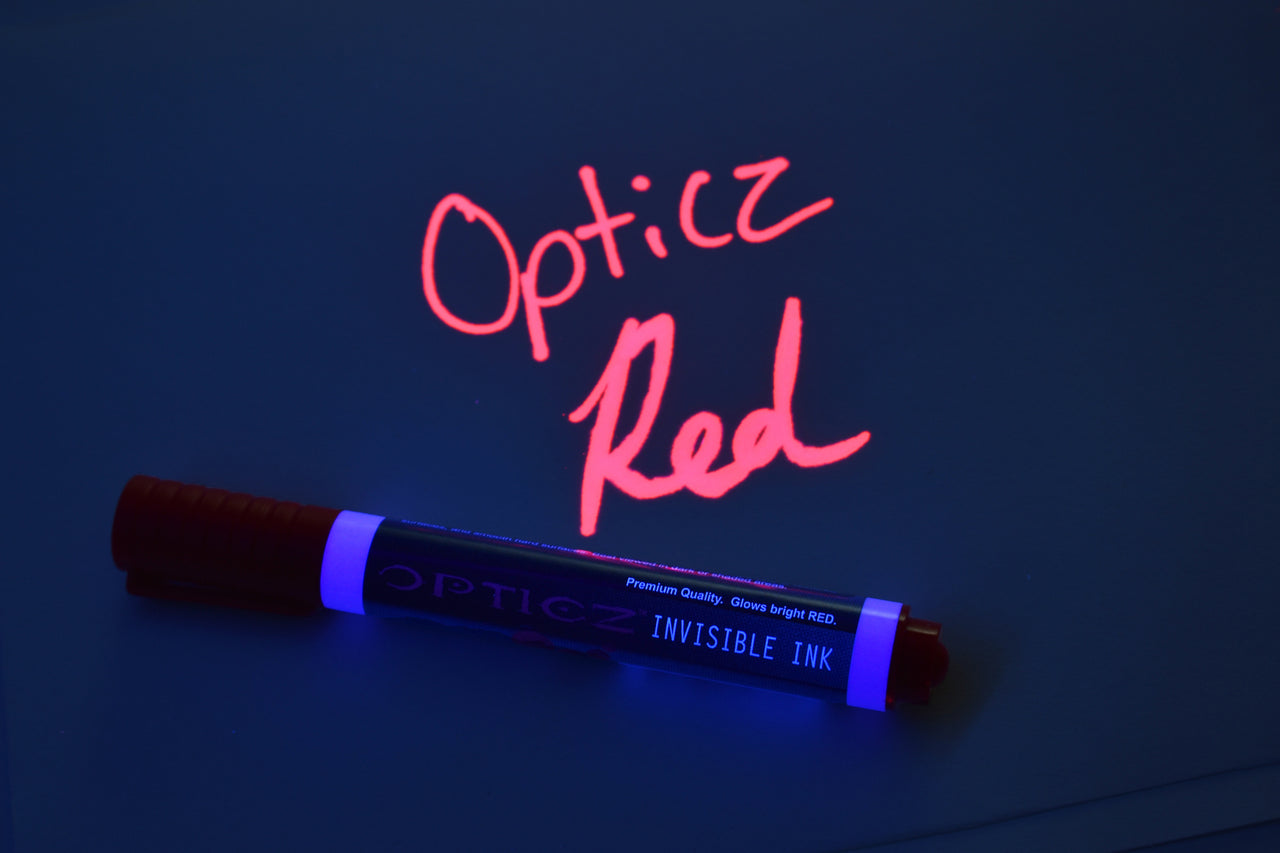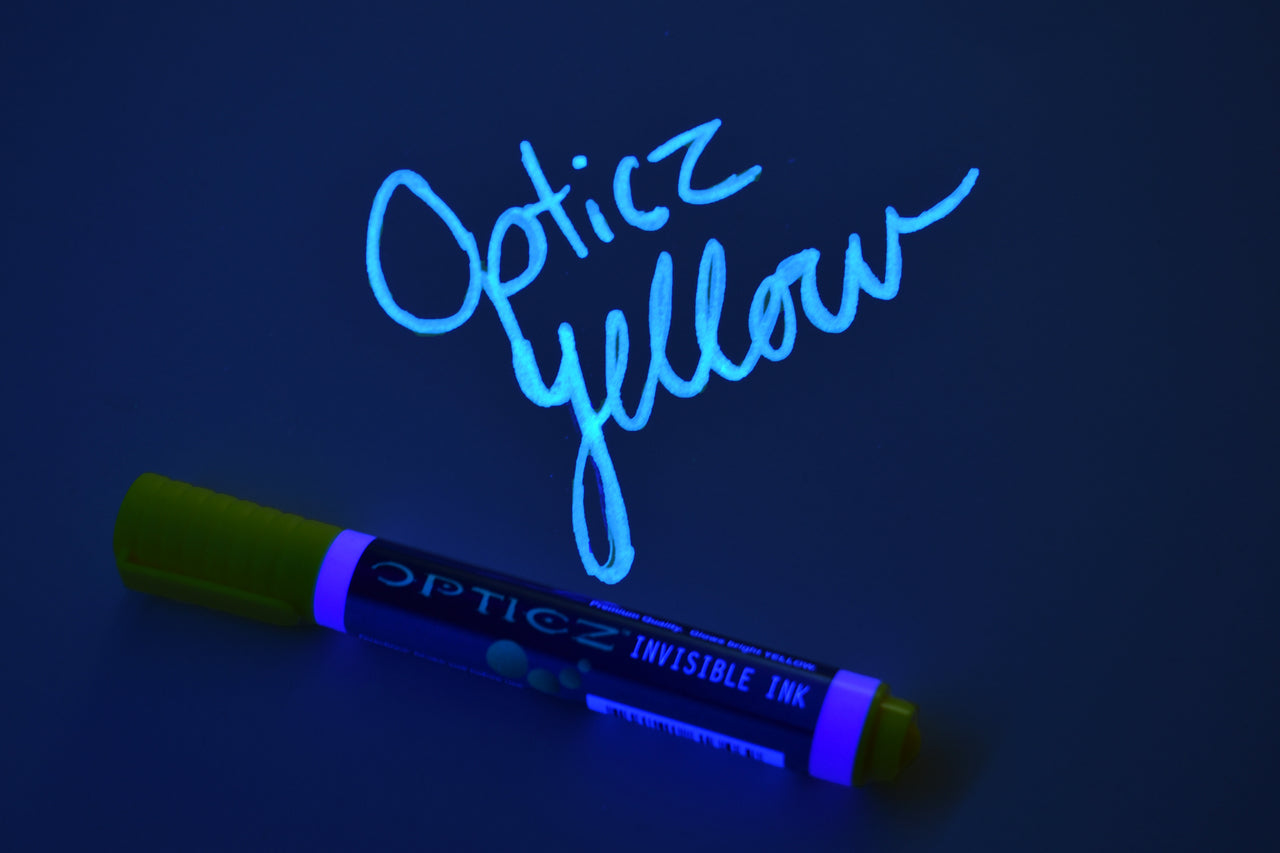 Our Opticz UV blacklight reactive invisible ink markers are made with a specially blended high quality water based ink for outstanding blacklight effects. Perfect for identification marking, body art, and other stealthy security uses. Goes on invisible in normal light and glows brightly in UV blacklight.
These markers have a large body and large rounded tip. Great for shading in large areas while also capable fine point application. The XL version has 2x the amount of ink inside than our standard fine point markers adding value and longevity.
Security grade ink is designed to stick and be very difficult to remove. Does not simply wash off. Ink adheres and works best on textured surfaces. Safe for external use on skin. Avoid application sensitive areas like eyes and mouth. 
These unique markers can be used for glow parties, secret messages, escape rooms, event tickets marking, industrial coding, security printing, coupons, raffle tickets, inventory control, advertising, and more! Requires ultraviolet blacklight. They do not glow in the dark on their own. 
Key Features:
Invisible in normal light; glows in UV blacklight
Skin safe when used as directed
XL size has 2x the ink than standard size with a large round point tip
Designed for security purposes as well as recreational functions
Measures 5" long and 1/2" diameter 
Your Personal Information is Never Shared
FREE Delivery on orders $99+ (Continental USA Only)
Contact Us for Quick Friendly Support