Moon Glow Intense UV Blacklight Makeup Pigment Shakers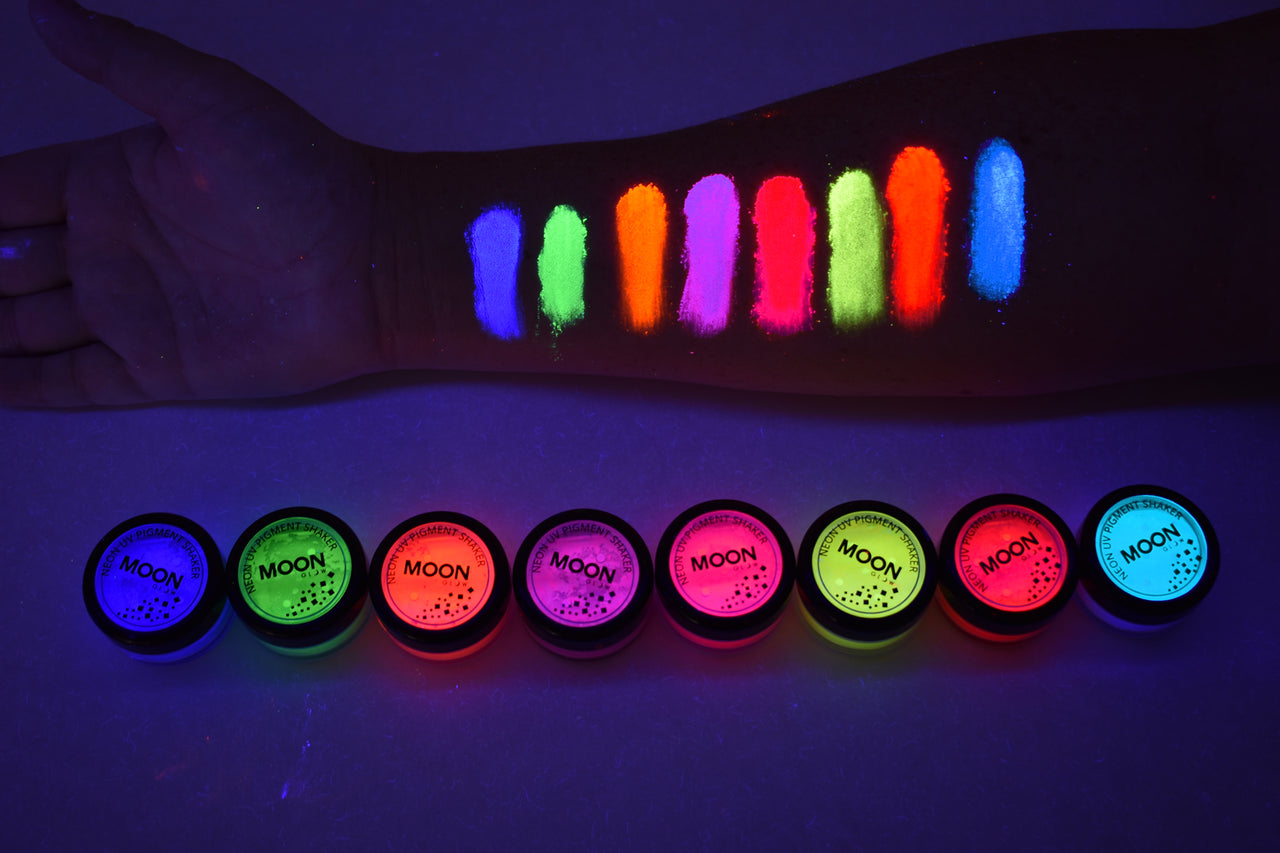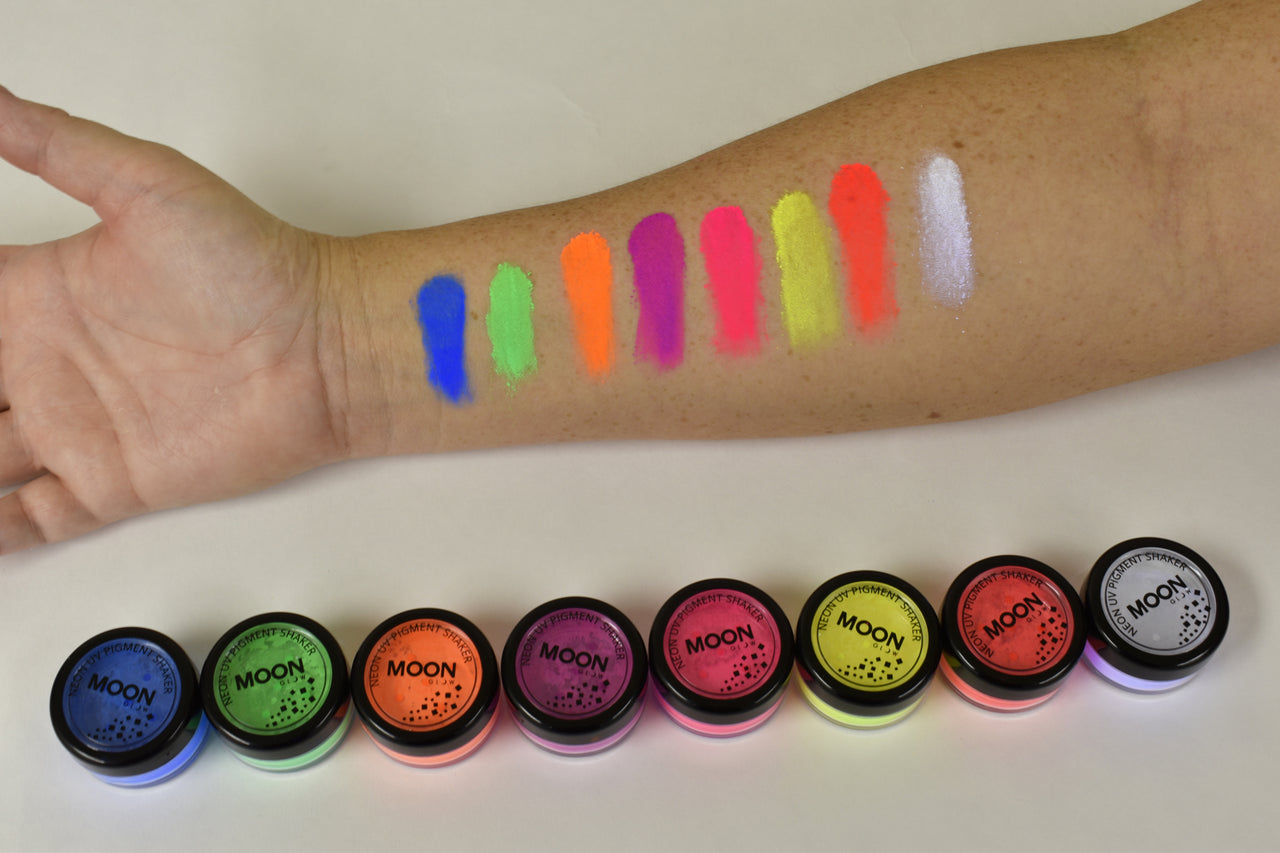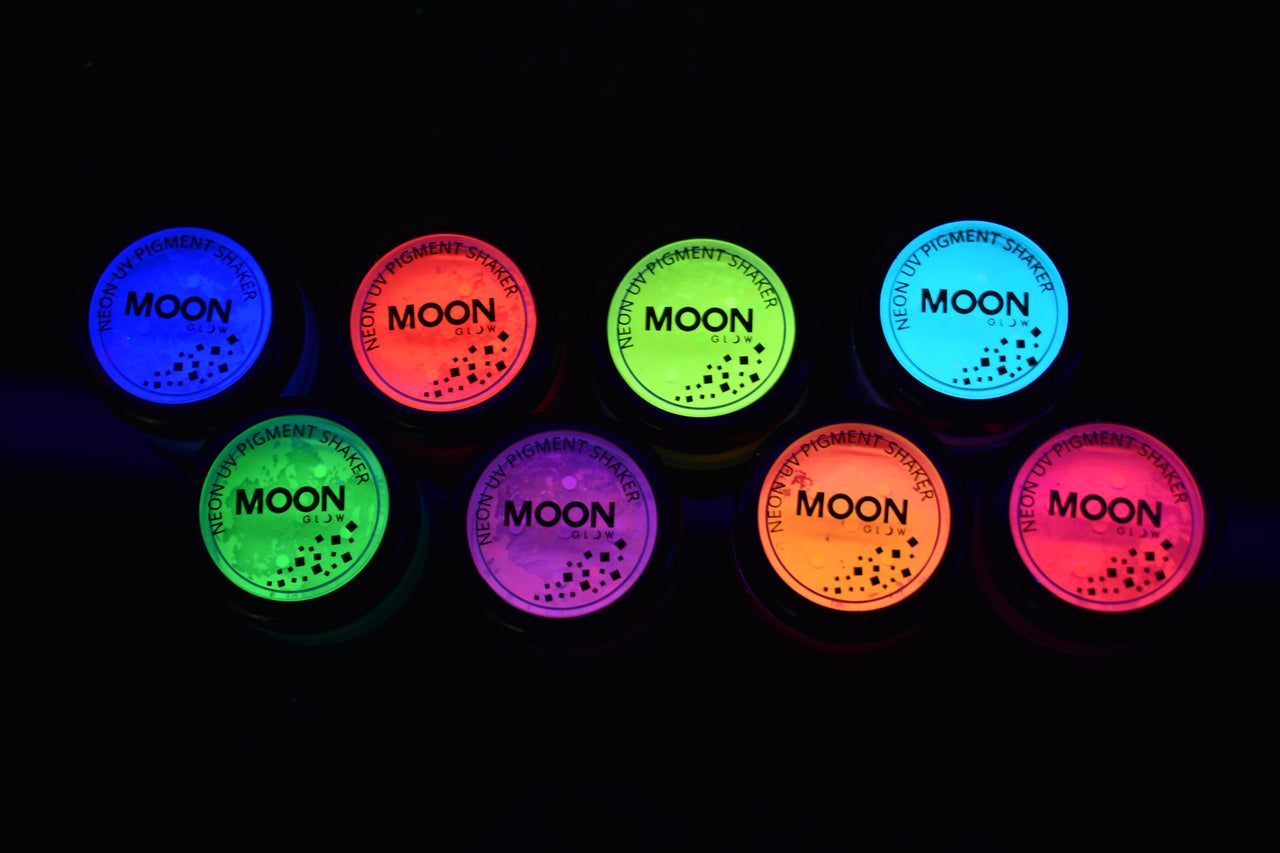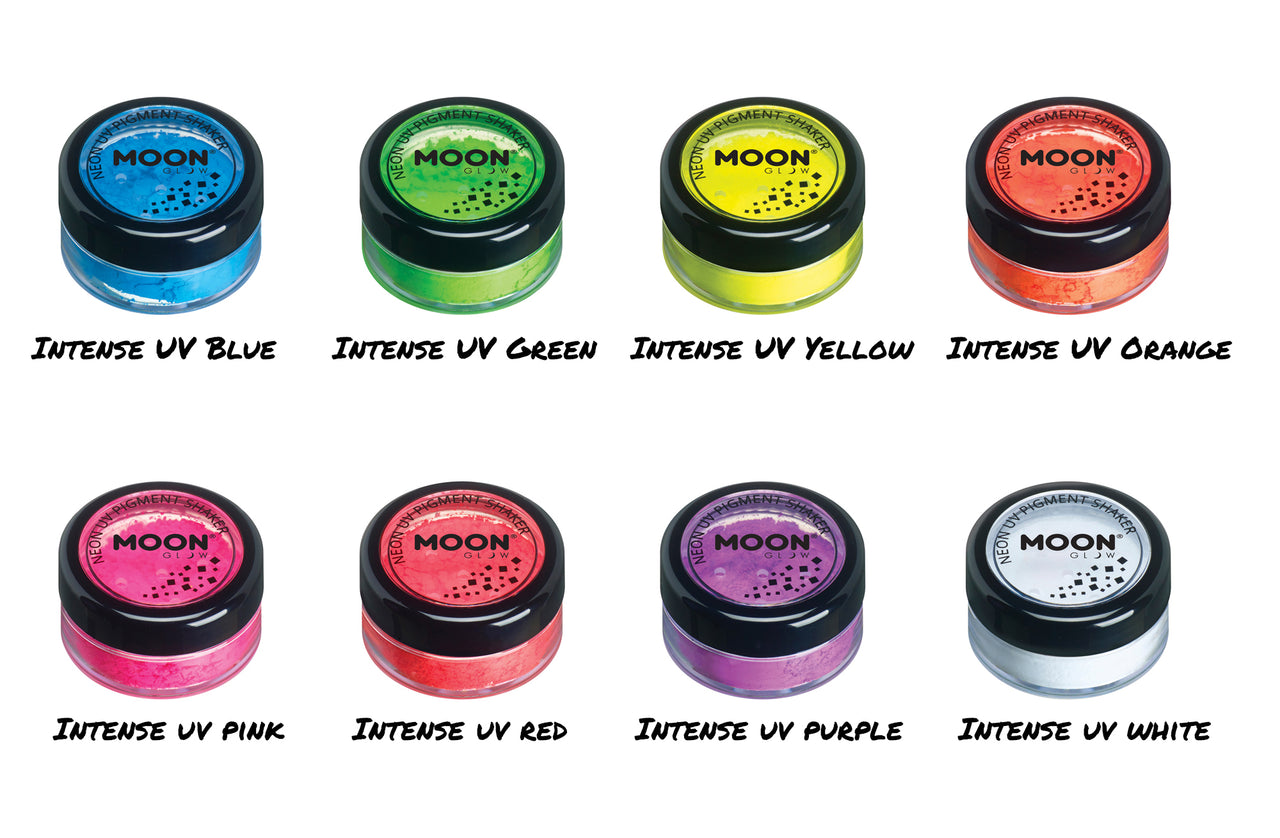 Create stunning effects using Moon Glow Neon Pigment Shakers. Bright, neon colored in natural lighting, they fluoresce spectacularly under UV blacklight, producing an incredible UV glow. Perfect for clubbing glow parties, festivals, UV sports, stage performances, nail art and anywhere with UV lighting. To use, remove the protective film and shake directly from the shaker. Or alternatively, remove the insert and apply using finger tips. The pigments will stick best to slightly damp skin or a fixative gel but can be used directly onto the skin.

Each container is packed with 14 grams (about 1/2oz). The powder pigments are very fine and spread out easily for numerous applications. Combine with our other UV Moon Glow products to create the perfect blacklight look. Go with an intricate face painting design or go all out with the full body treatment. Your imagination is the limit!

Buy with confidence! No harsh perfumes or chemicals. Washes off with soap and water. FDA approved and never tested on animals.
Your Personal Information is Never Shared
FREE Delivery on orders $99+ (Continental USA Only)
Contact Us for Quick Friendly Support