6 inch 15mm Orange Premium Safety Glow Sticks- Single Packs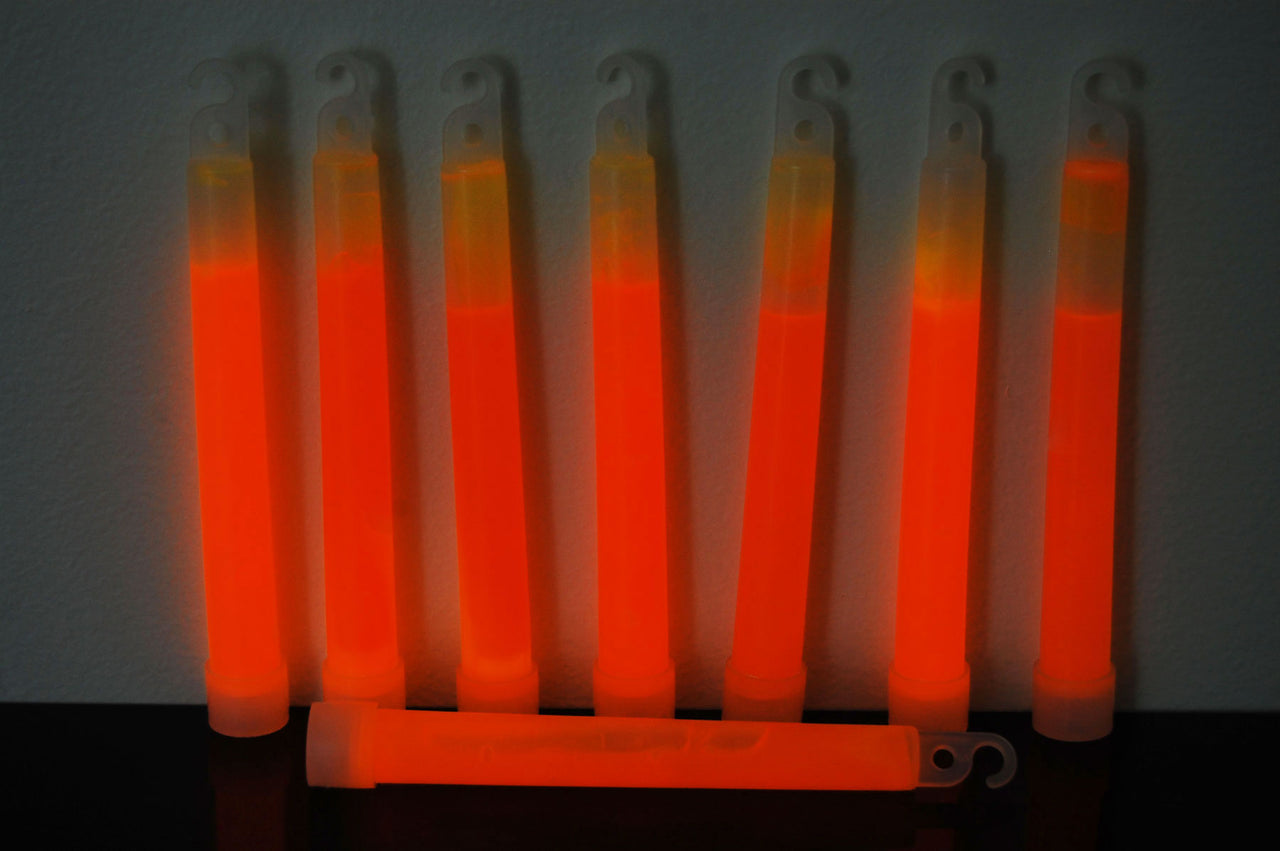 Our single pack orange 6 inch 15mm glow sticks are an ideal solution when you need glow on the go. Each stick is individually packaged and includes a hook and lanyard. Keep a few in your glove box or at home for quick accessible light in any situation.

Not just for safety, our 6 inch glow sticks are great for birthday parties, glow parties, holidays, weddings, concerts, festivals, scavenger hunts, Easter, escape rooms, fishing, camping and much more!
These light sticks measure 6 inches long and are 15mm thick. They glow brightly for the first 8-10 hours and will slowly fade from there. Total glow time for 6 inch glow sticks averages 12+ hours total. Filled with the newer omniglow formula, our glow sticks offer superior glow and boast a 2-3 year shelf life if properly stored.
We take your safety seriously. All of our glow sticks are CPSIA, ATSM, RoHS and EN71 compliant so you can rest assured our glow products are tested and up to date with industry standards. Our stock is fast moving and always fresh so you can count on only the best glow quality for your next glow event!
Your Personal Information is Never Shared
FREE Delivery on orders $99+ (Continental USA Only)
Contact Us for Quick Friendly Support