Blacklight BiColor Glo-Line 8mm Luminescent Decorative Roping
Size
10 Feet
25 Feet
100 Feet
Color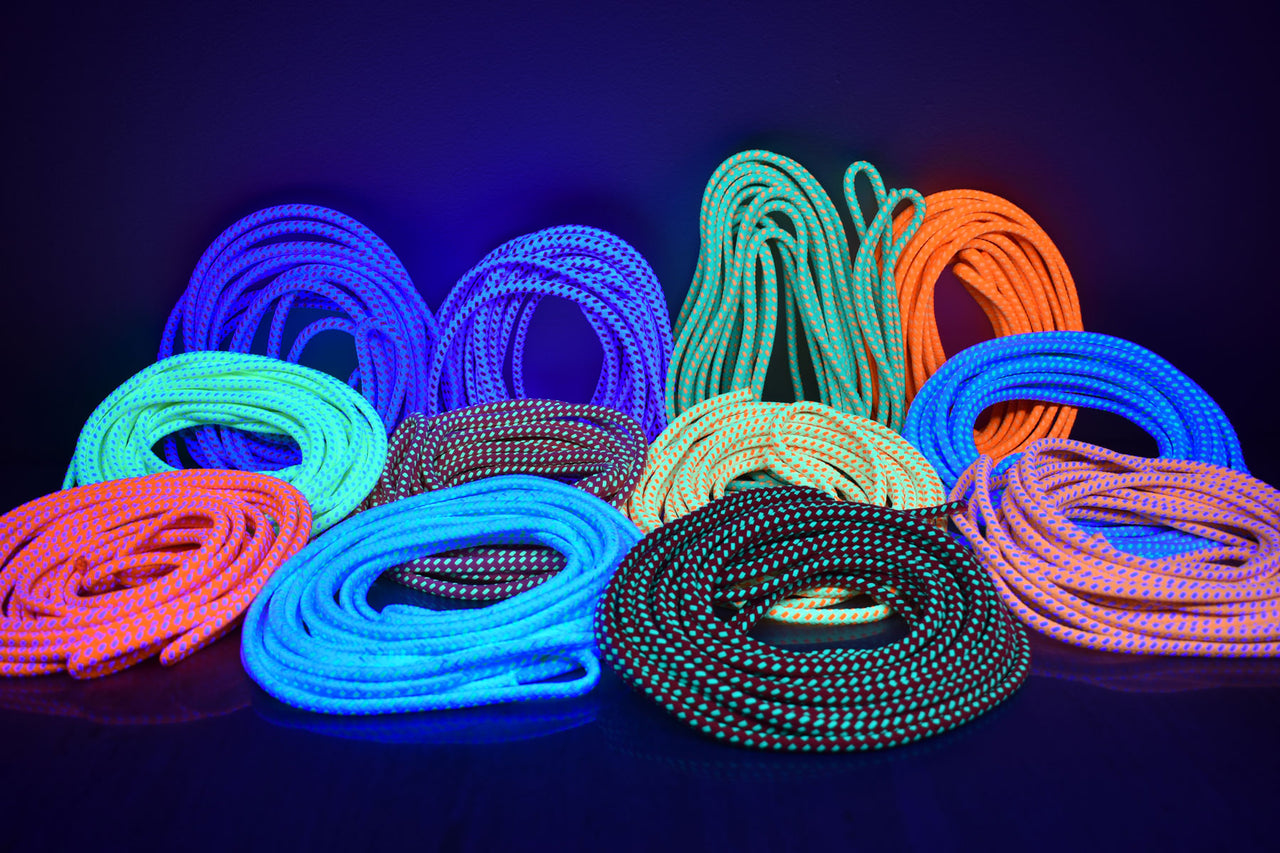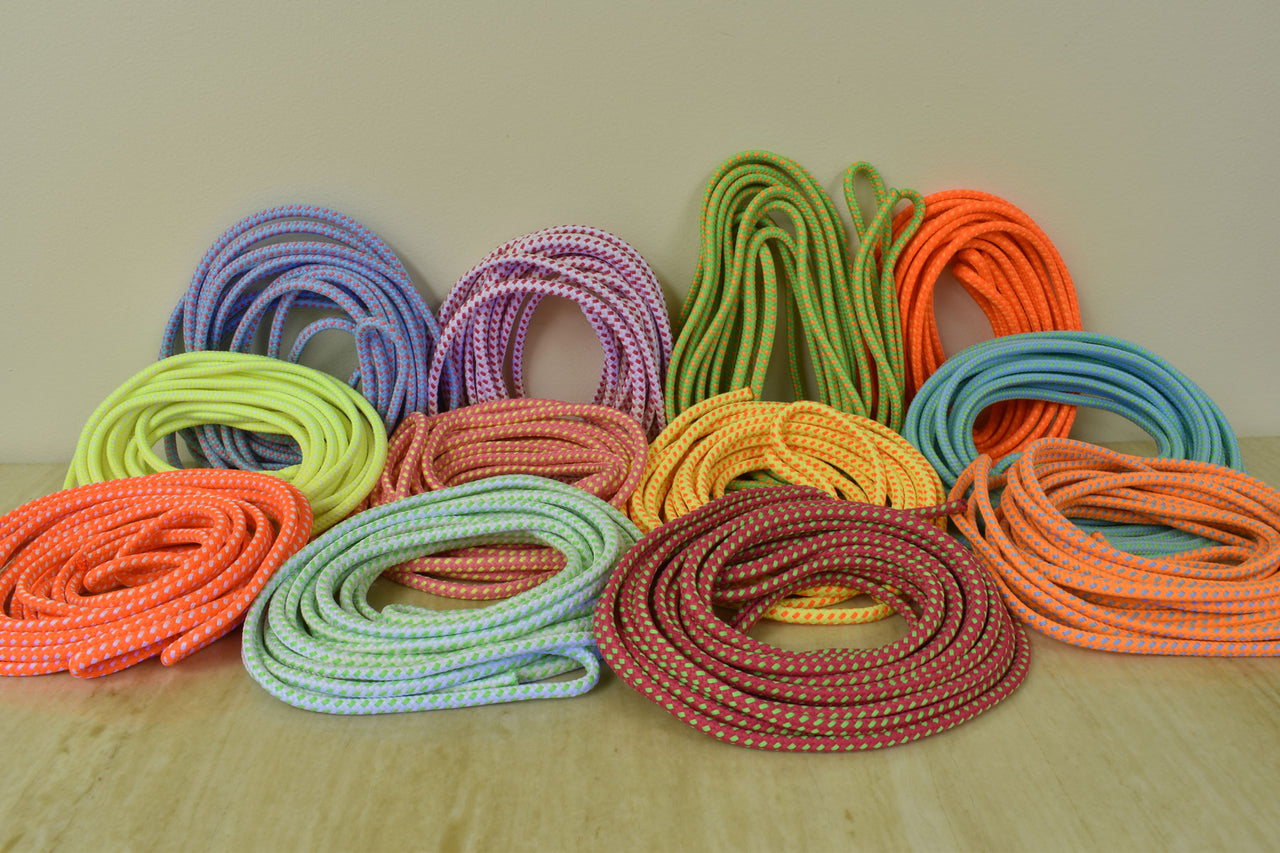 Our BiColor Glo-Line decorative rope is brightly colored in normal lighting conditions and looks breath taking under a blacklight. At 8mm in diameter, it is suitable for a variety of applications. Glo-Line is perfect for arts and crafts, stage performances, night clubs, and glow parties. You can even make sculptures out of this stuff!
Braid it together to make a head band or bracelets that will glow in blacklight. This is not your typical "rope". Construct a spider web for Halloween. Some even like to use it for adult activities (shibari). Woven from a composite polyester blend, BiColor Glo-Line is sturdy, durable and up for the challenge!

BiColor Glo-Line Rope comes in 12 amazing color combinations in 10ft, 25ft, or 100ft lengths.

Your Personal Information is Never Shared
FREE Delivery on orders $99+ (Continental USA Only)
Contact Us for Quick Friendly Support