Get Breezy Thermal Color Changing UV Reactive Nail Polish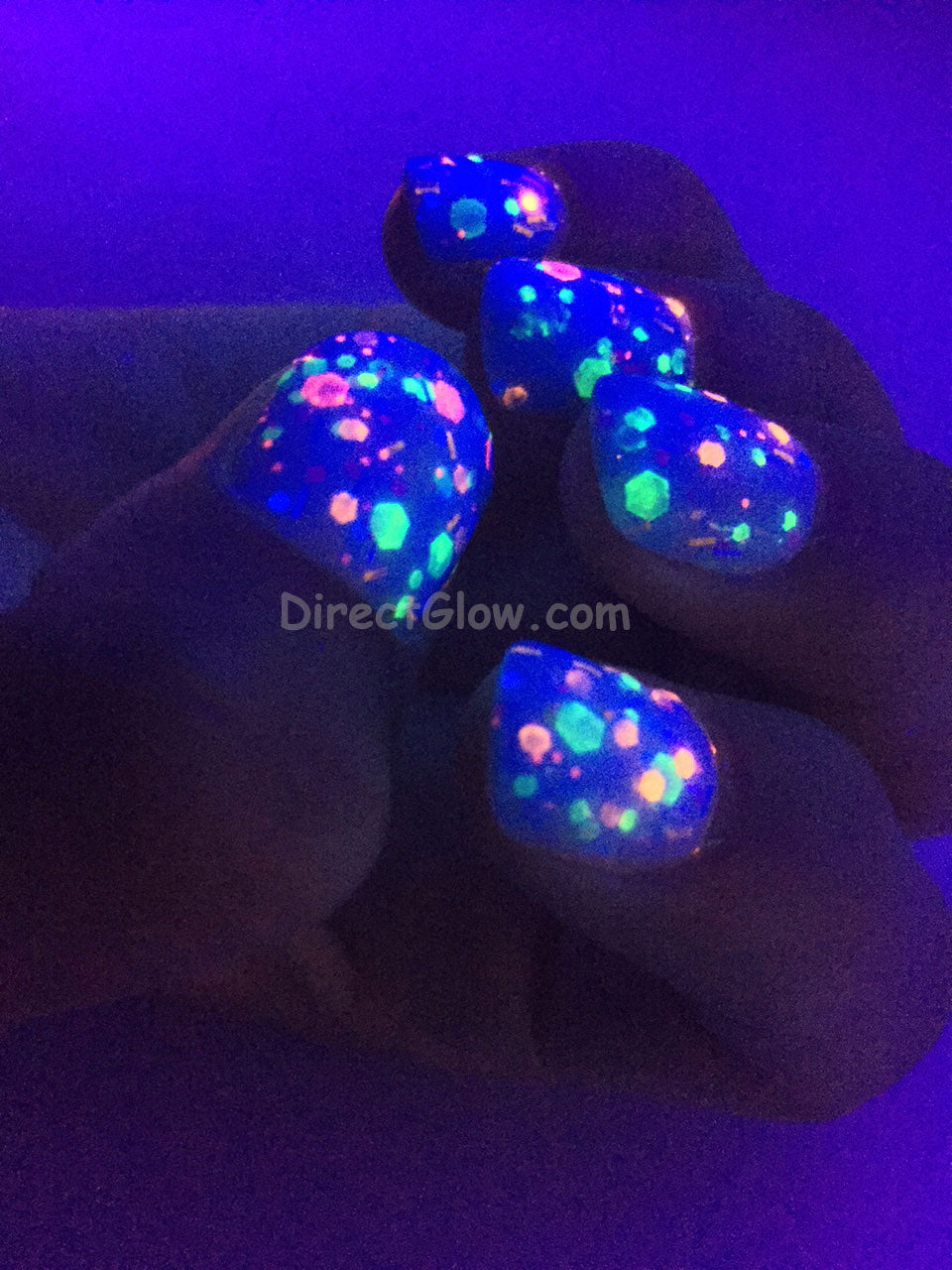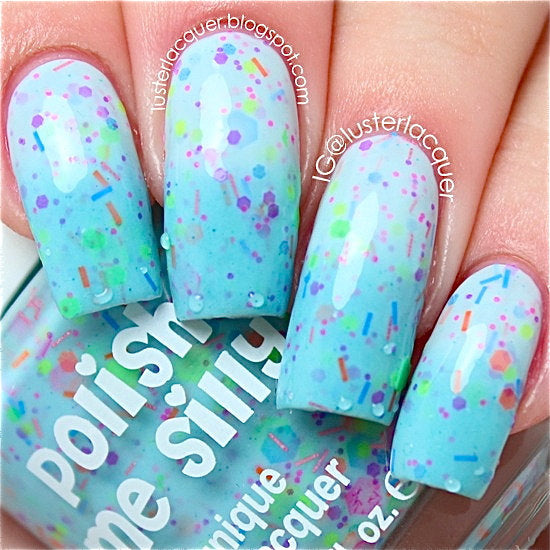 This polish is sure to grab a lot of attention due to its unique color. In the bottle, it is an opaque gorgeous turquoise blue color. It has a unique base that is a COLOR CHANGING THERMAL polish. When your body is warm, it is a whitish / light baby turquoise blue color and when your body is cold, it is a beautiful deeper turquoise color. It depends on your actual body temperature at the time and the surrounding temperature. In most cases when you're indoors, your manicure will be two-toned with both colors. During the changing of colors process, your nails will have an ombre effect on them. The blue color in this polish is stunning!

We added a fabulous mixture of every color of NEON GLITTER to this beauty. All of which light up brightly under blacklight. We included hexes and short bars in various sizes. Apply 13 coats depending on your desired finishing look. This polish has a smooth finish after applying a top coat. Please note only the glitters within the polish are UV reactive. The polish itself is not.
Your Personal Information is Never Shared
FREE Delivery on orders $99+ (Continental USA Only)
Contact Us for Quick Friendly Support