USB UV Torch LED Keychain Blacklight Rechargeable Flashlight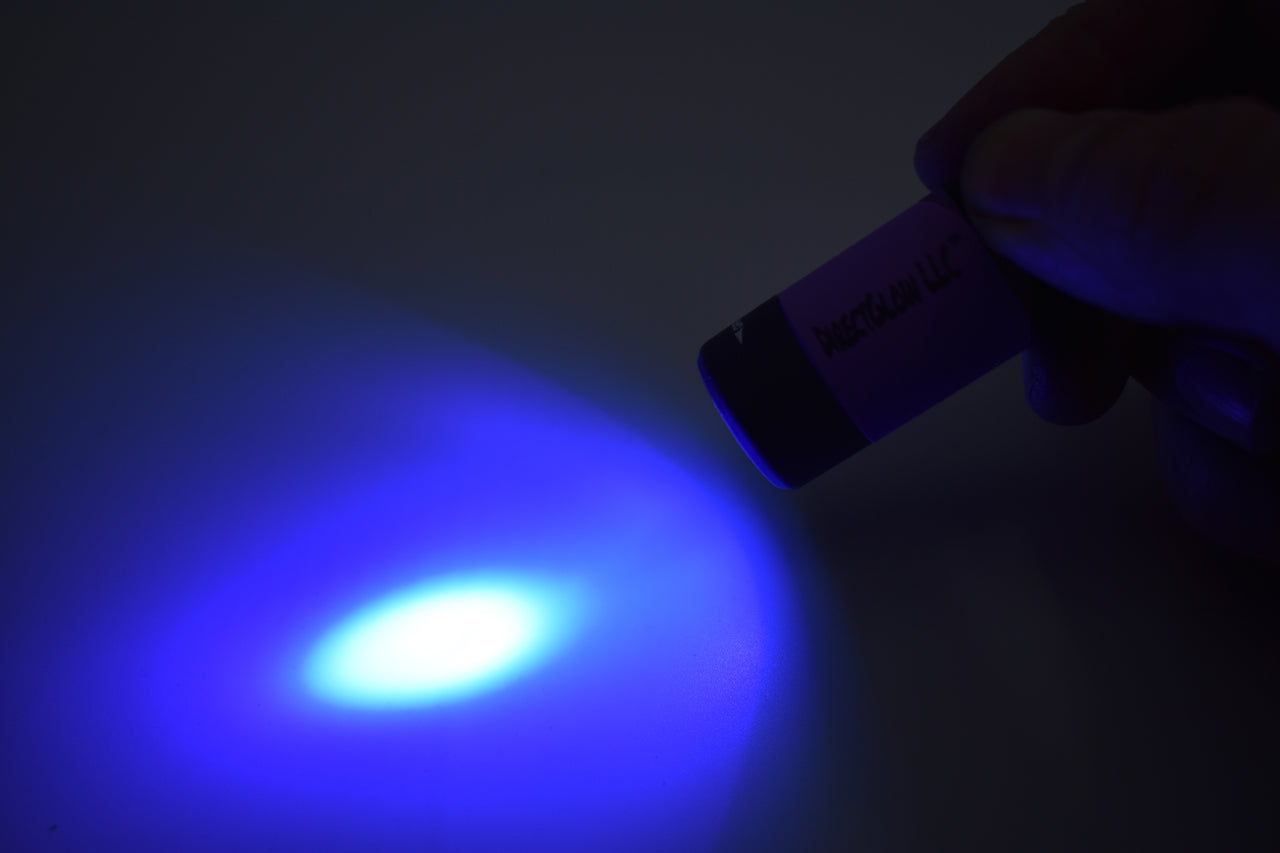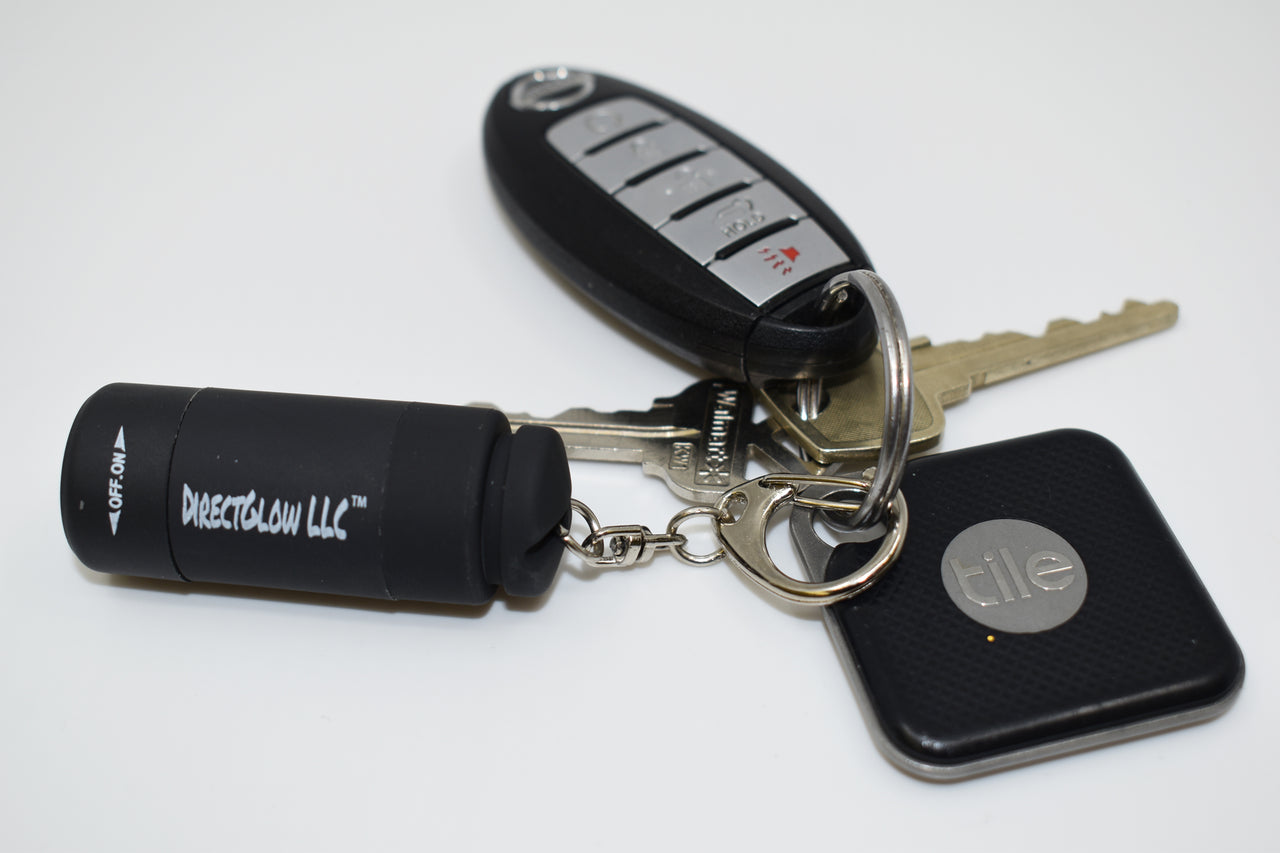 These mini ultraviolet black light keychain lights by DirectGlow are a great addition to any key chain. They are drop resistant, water resistant, and have a super bright UV LED that lasts about 100,000 hours. The light output of 12 lumens more than sufficiently lights up any small area. The battery lasts on average 12-14 hours and can easily be recharged via USB as needed.

The light itself only weighs one half ounce adding virtually no bulk to your keychain. Yet it's incredibly well built, durable, and designed to withstand the rigors of daily use without breaking. These lights feature an ultra bright UV LED that is rechargeable via built in USB dongle. The light is rugged, durable and a perfect compliment to any key chain. Simply twist the lens cap to activate the light. USB is safely housed on the key ring end and is water resistant.

Beyond a key chain, you can attach these UV lights to a zipper, belt loop, backpack, fishing gear, hiking gear, or a kids jacket to name a few. Can also be used as a safety light, to read hidden messages in invisible UV ink or paint, great for glow parties, giveaways, promotional events, grab bags or just to have fun lighting up other blacklight responsive items. Also check currency, pet urine stains, general cleanliness, passports, hotel rooms, use to verify authentic returns and more!
Your Personal Information is Never Shared
FREE Delivery on orders $99+ (Continental USA Only)
Contact Us for Quick Friendly Support