DirectGlow 11 inch Luminous Glow in the Dark Clear Latex Happy Birthday Balloons
Size
10 Count
25 Count
50 Count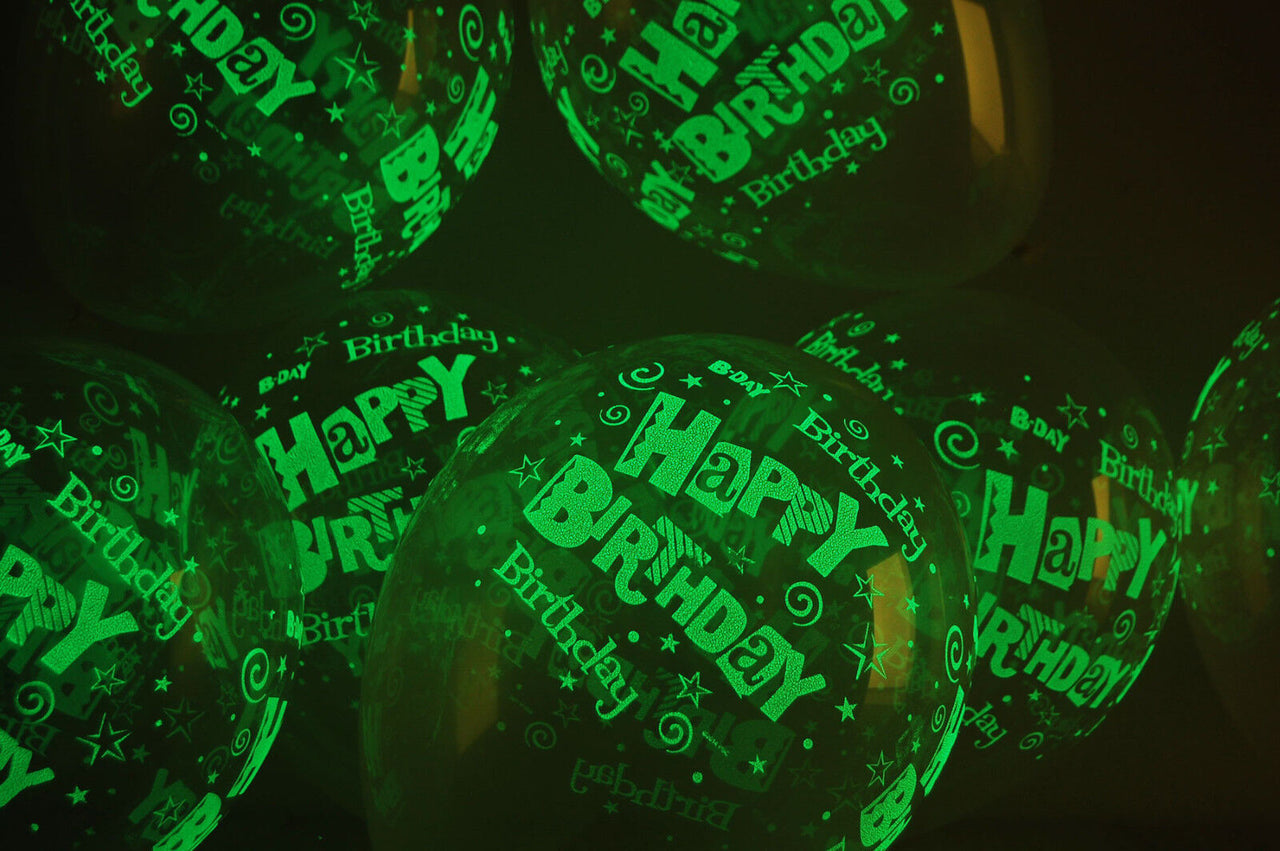 These incredible 11-inch latex glow-in-the-dark happy birthday balloons come in quantities of 10, 25, and 50.
Clear latex body imprinted with bright green glow-in-the-dark lettering. Just a few short minutes of being exposed to a bright light source and the verbiage will glow with dazzling radiance for approximately 30 minutes. A few minutes of light exposure will quickly recharge them for endless fun! Each balloon is adorned with various glowing swirls, stars, and dots, making them highly festive to any birthday or glow party event.
They will constantly glow at peak brightness under blacklight. They are quickly filled with air by mouth or pump. They can also be filled with helium. A great party accessory for kids and adults alike!
Your Personal Information is Never Shared
FREE Delivery on orders $99+ (Continental USA Only)
Contact Us for Quick Friendly Support