DirectGlow 12 Invisible Ink Markers & 4 UV LED Lights UltraViolet Blacklight Pens Blue Red Yellow Assorted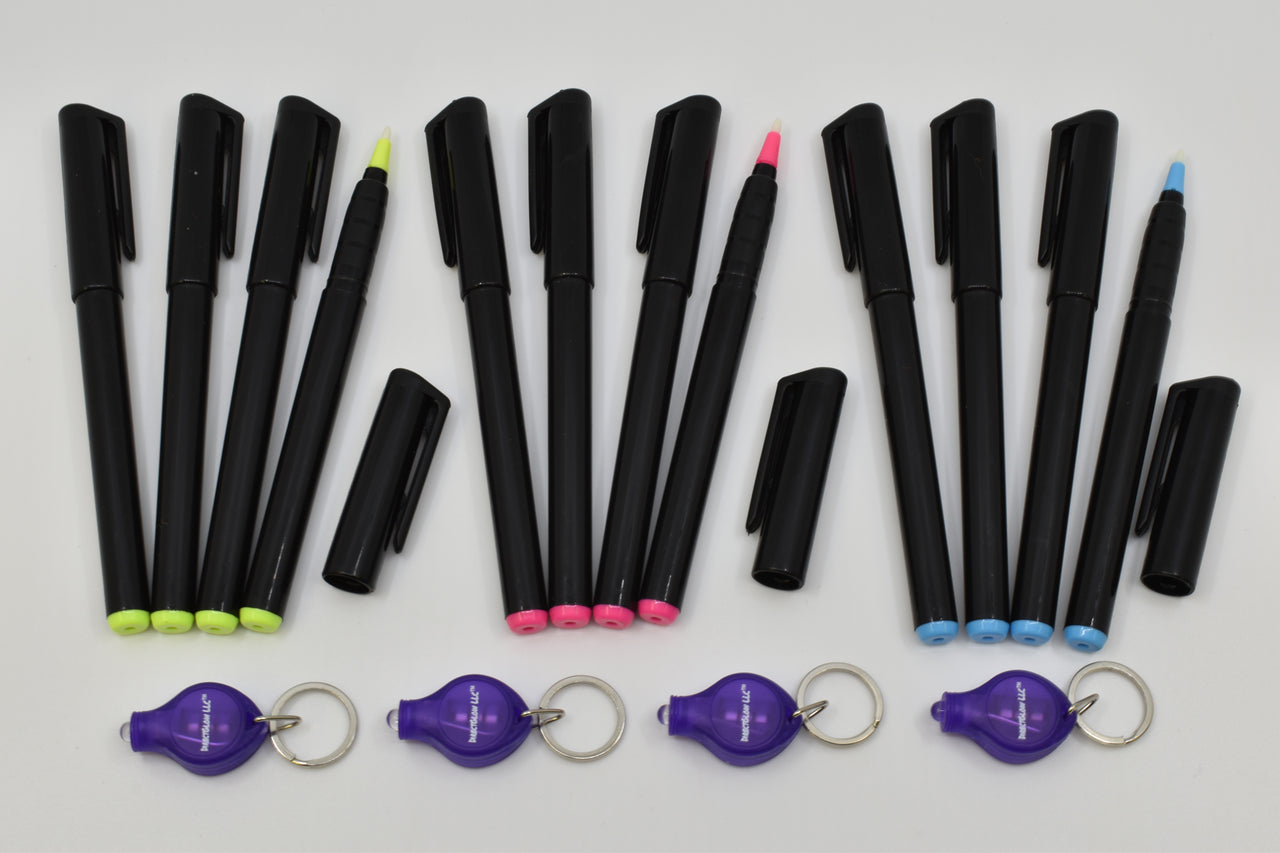 These UV ink markers by DirectGlow are completely invisible in normal light, and illuminate incredibly bright when illuminated in UV blacklight! These versatile specialty markers can be used for a variety of applications well suited for businesses small or large along with countless possibilities aligned with the casual recreational user as well!
Our specially formulated ink mixture goes on smooth and dries fast. Skin safe and will not wash off easily like other brands making them ideal for security applications such as admissions, secret messages, identifying belongings, or catching a thief! They can also be used for casual purposes like grab bags, promotional events, escape rooms, birthdays, holidays, glow parties, drawing art, body art and so much more!
Precision felt tips allow for detailed application. Each marker measures about 6 inches in length and is non refillable. Works best on an off white surface like poster board or heavy weight sketch paper. Be aware that common printer paper often has optical brightener agents which causes the paper itself to glow in blacklight. This can lessen the effectiveness of the markers in some cases. 
Each set includes 4 blue, 4 red, and 4 yellow invisible UV markers and 4 DirectGlow ultraviolet key chain lights that illuminate the ink. Please note, blacklight is required. They do not glow in the dark by themselves without the use of a blacklight.
Your Personal Information is Never Shared
FREE Delivery on orders $99+ (Continental USA Only)
Contact Us for Quick Friendly Support