DirectGlow Invisible UV Blacklight Reactive Ink Marker with Separate UV LED Light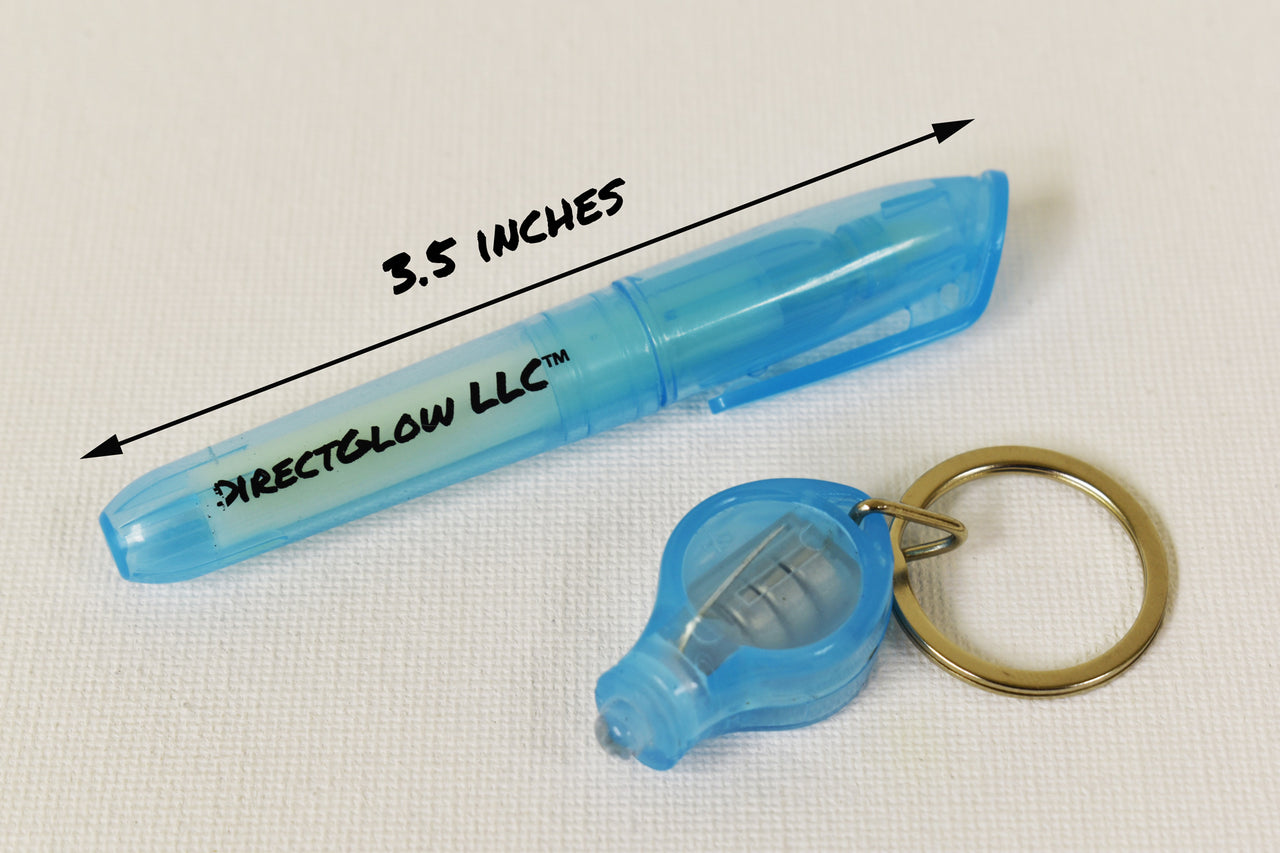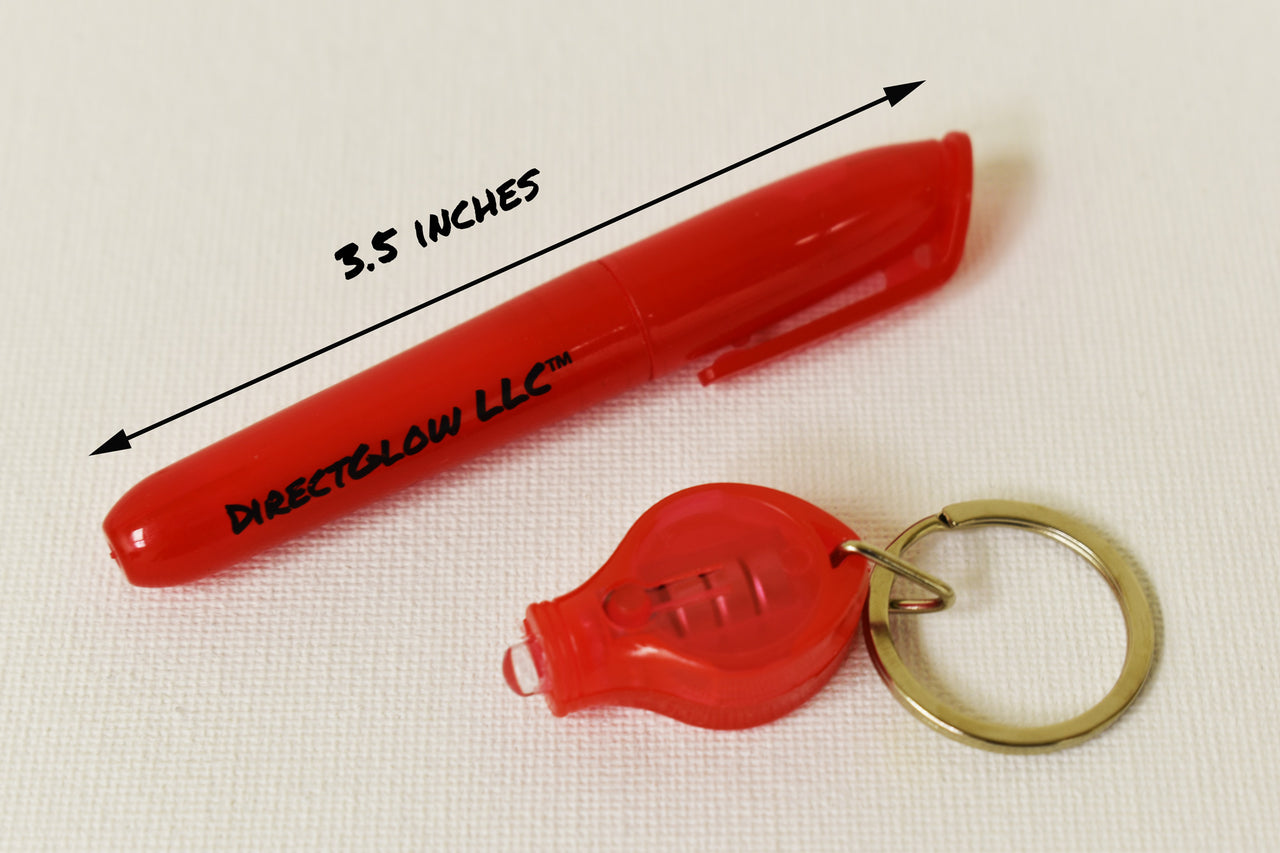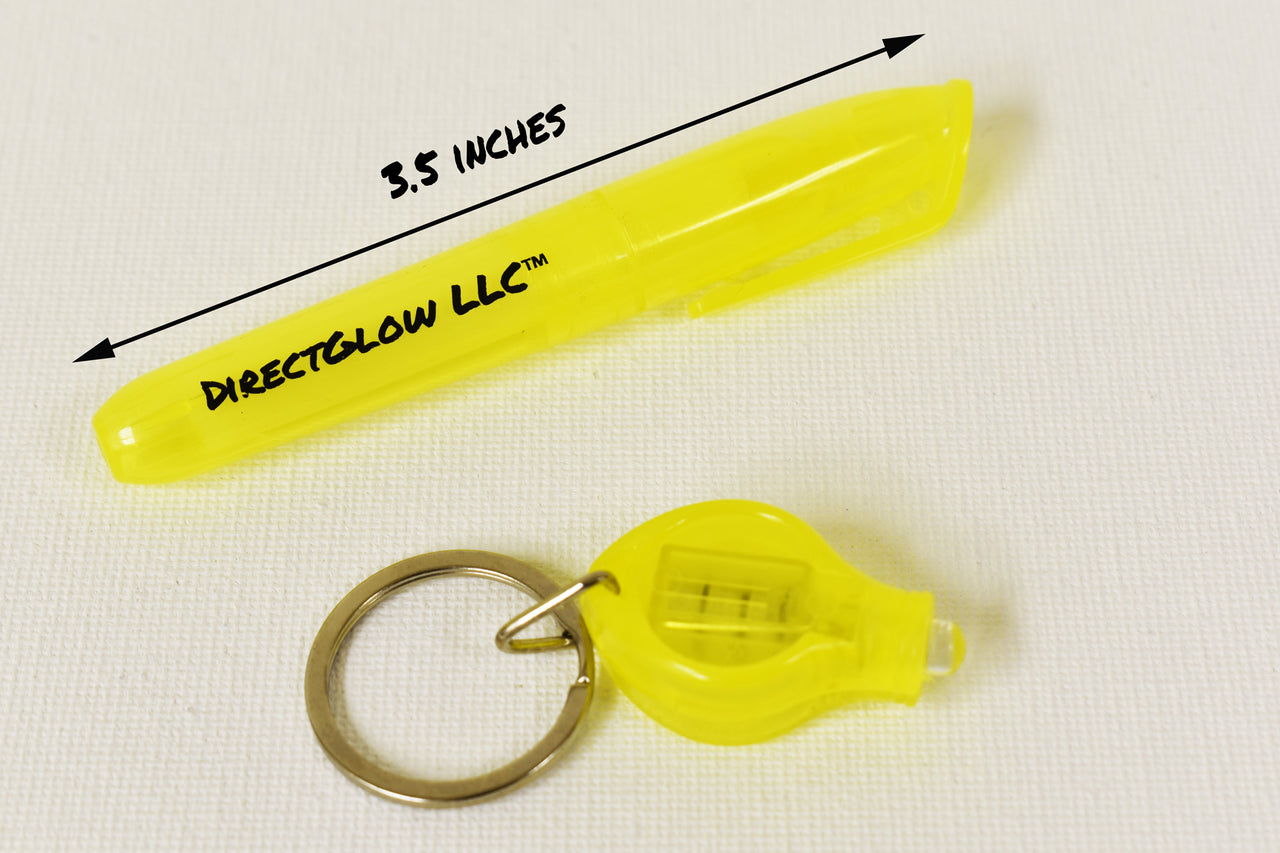 These compact sized UV blacklight reactive invisible ink markers by DirectGlow use high quality semi-permanent invisible ultraviolet ink. Each marker comes with a colored keychain blacklight that matches the color of the ink inside. Your choice of blazing bright blue, red, or yellow. 
Angled chisel tip nib allows for wide marking or fine point application. Works best on textured surfaces like thick paper, fabric, wood, plastics, rubber, and metal. Skin safe as well. Avoid sensitive areas like eyes and mouth. Allow around 1 minute drying time for full adhesion. Ink is fast drying, nontoxic and non transferrable. 
These markers contain security grade ink. it is not washable and cannot be simply wiped off, making them ideal for security marking and covert identification methods. Use them for things such as document marking, admissions control, authentic returns verification, secret messages and more! Also ideal for recreational uses like glow parties, birthdays, holidays, raffle tickets, promotional events, or anywhere discreet ultraviolet marking is desired.
Key Features:
Ink is invisible in normal light and glows in blacklight
Each marker comes with a color matching UV keychain light
Fast drying, nontoxic, and non-transferrable
Skin safe when used as directed
Marker Size- 3.5" x 0.25"
Your Personal Information is Never Shared
FREE Delivery on orders $99+ (Continental USA Only)
Contact Us for Quick Friendly Support