DirectGlow Invisible UV Ink Marker Pen with Ultraviolet LED Keychain Blacklight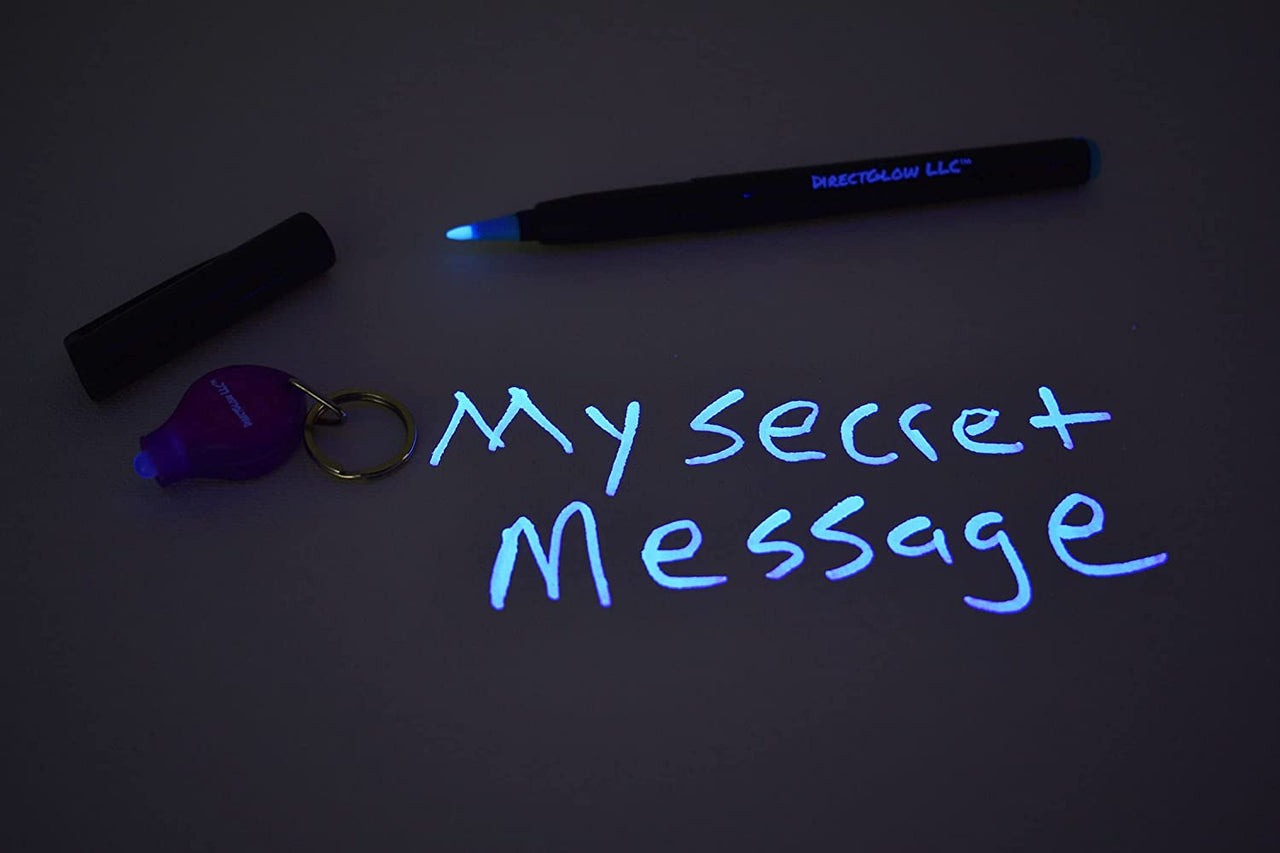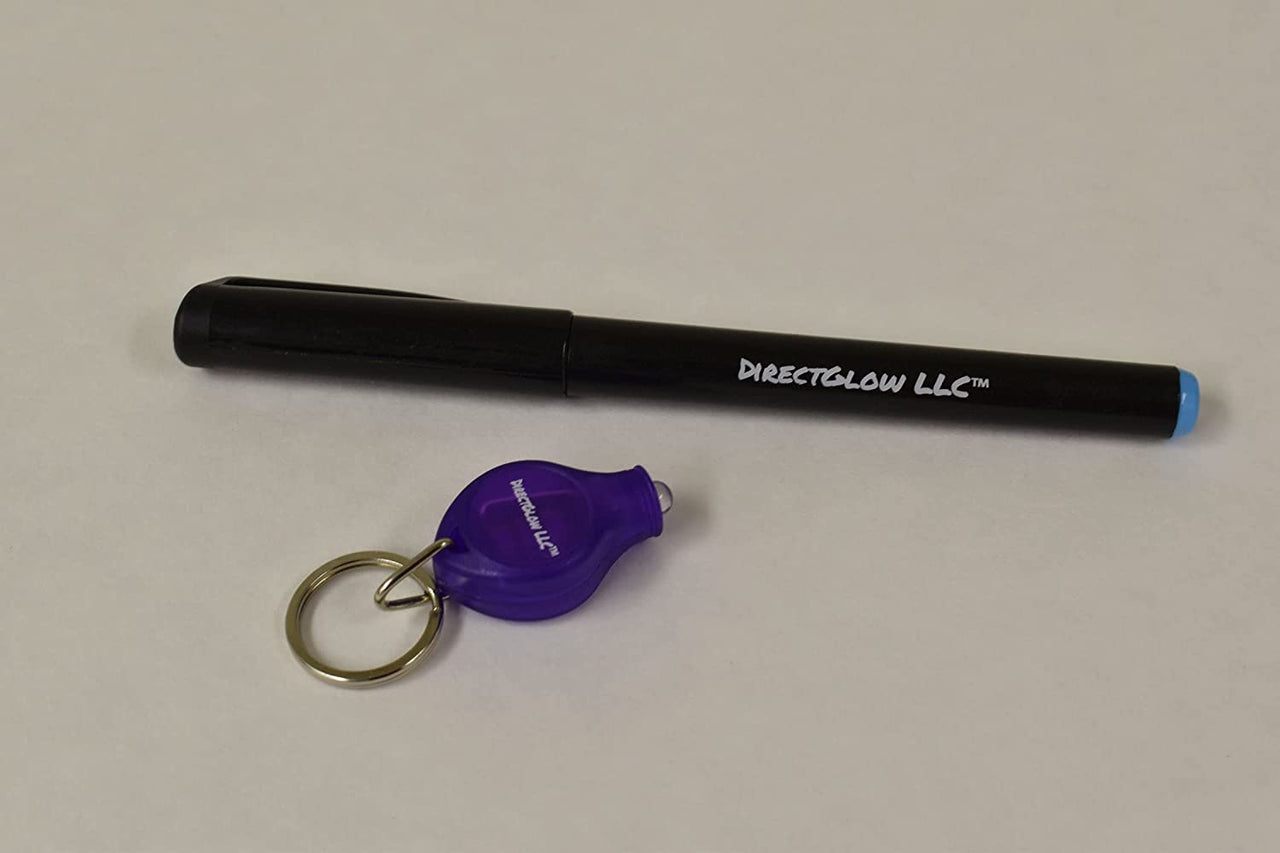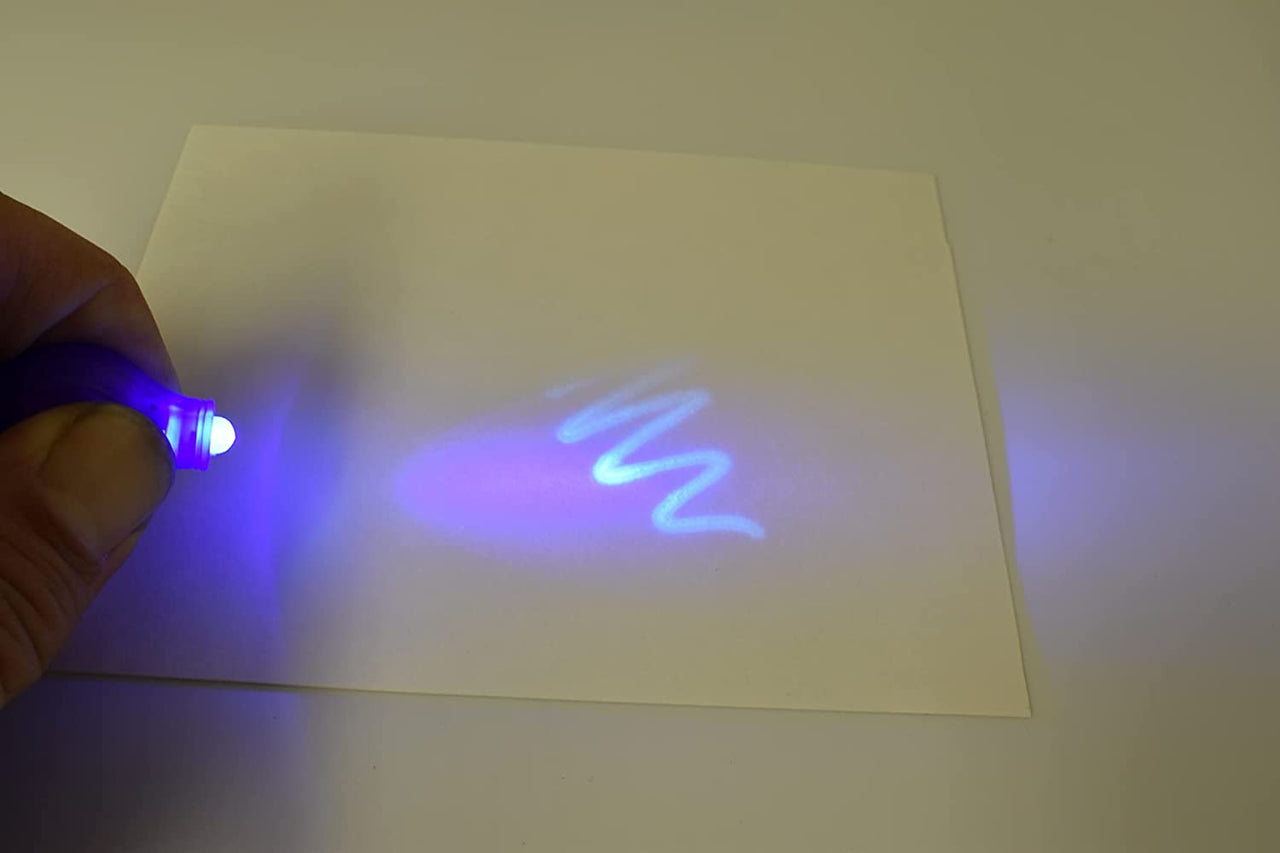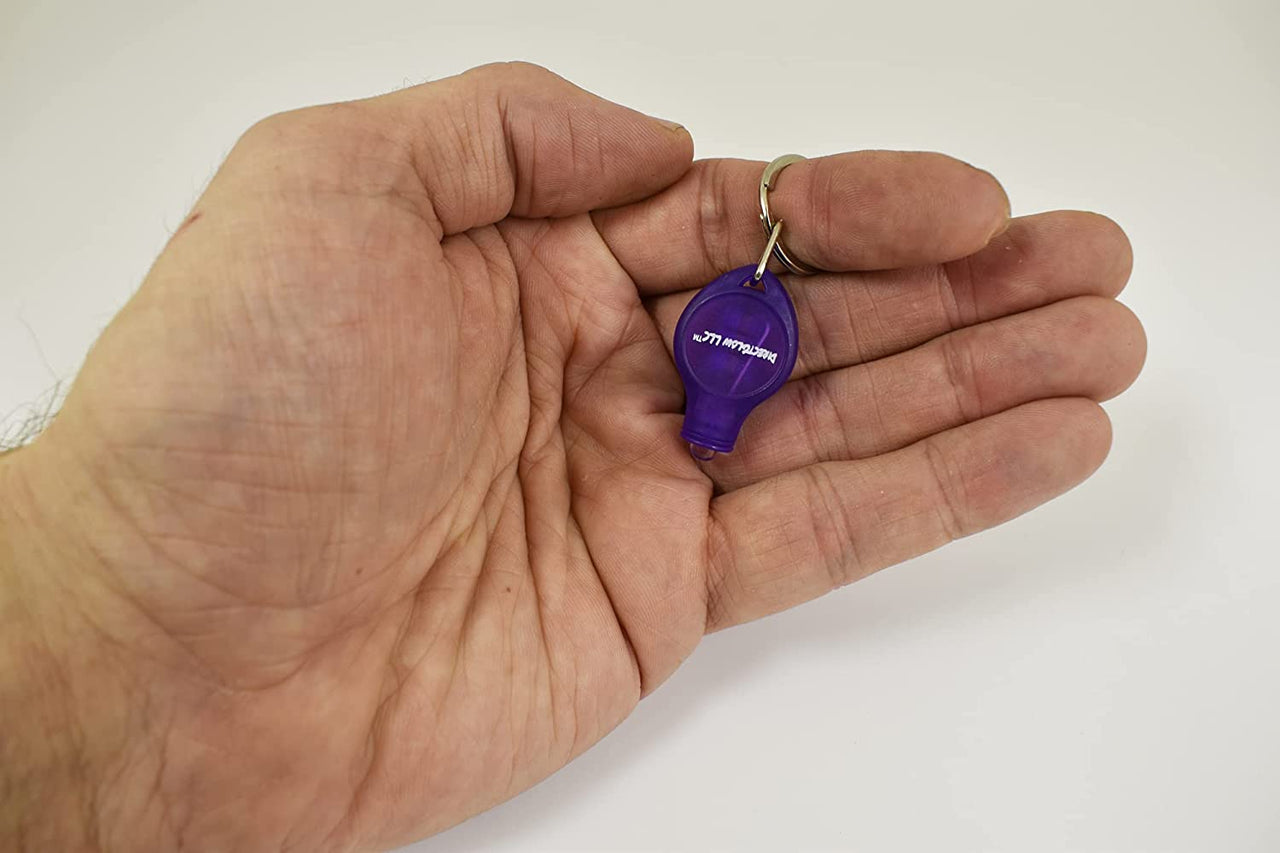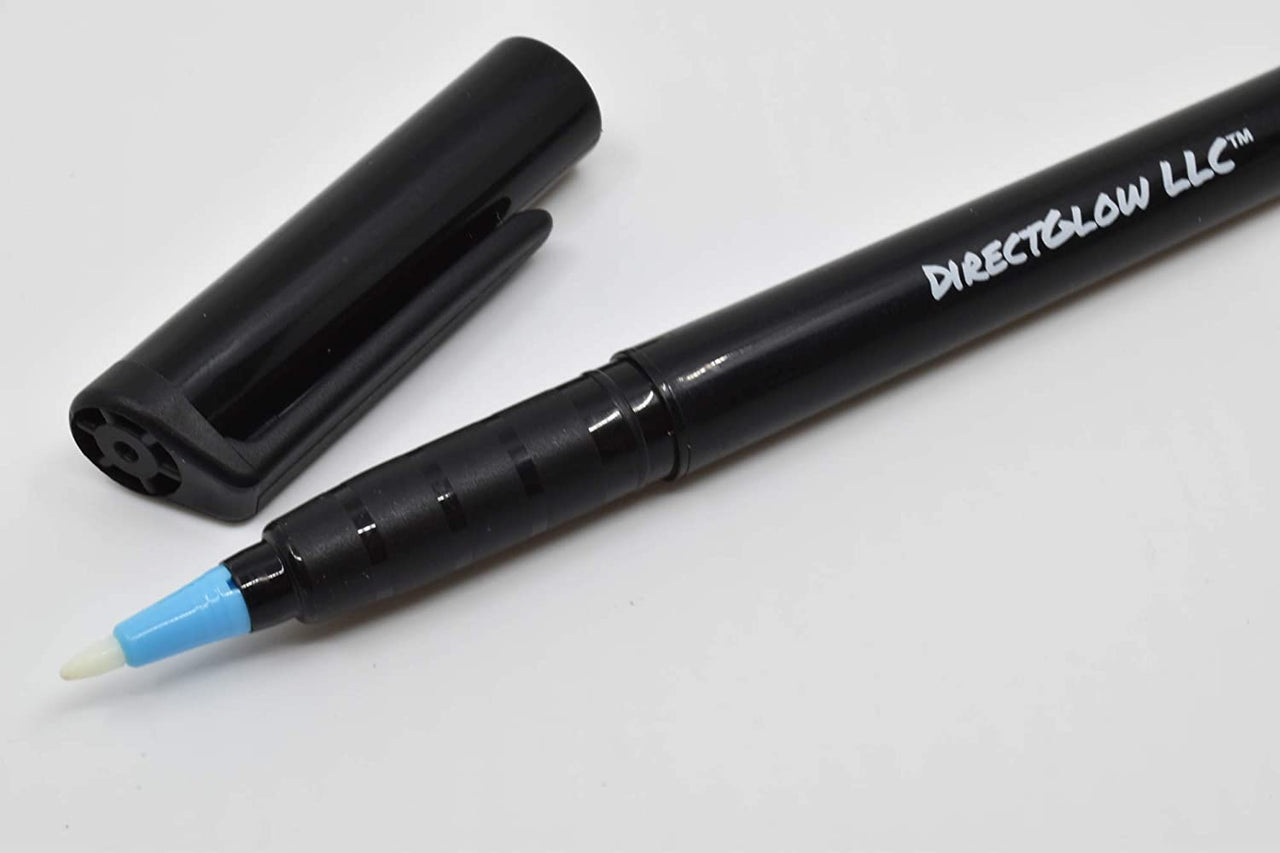 This invisible UV blue ink marker by DirectGlow is completely invisible in normal light and glows incredibly bright in UV blacklight. Write a secret message, mark your valuables or have a blast at the next glow party! You get one full sized blue marker and one DirectGlow Logoed UV keychain light.  Marker has a fine tip for precision application. The DirectGlow logo on our markers ensure you are getting a genuine product that is built and tested to meet our rigorous quality standards.

Our non toxic ink adheres to any porous surface with ease and dries fast. Very tough to remove unlike other brands making them ideal for security, verification and admissions. Mark the skin or your valuables for quick easy identification in blacklight. The ink glows like crazy and makes quick spot checks a breeze!
Our markers are often used for blacklight events, glow parties, UV decor, birthdays, escape rooms, scavenger hunts, admissions, authentic return verification, and so much more! If you need invisible marking that only shows in UV blacklight, these are the markers for you!
Your Personal Information is Never Shared
FREE Delivery on orders $99+ (Continental USA Only)
Contact Us for Quick Friendly Support