DirectGlow Premium Bright Green UV Blacklight Reactive Invisible Ink 1 Ounce Bottle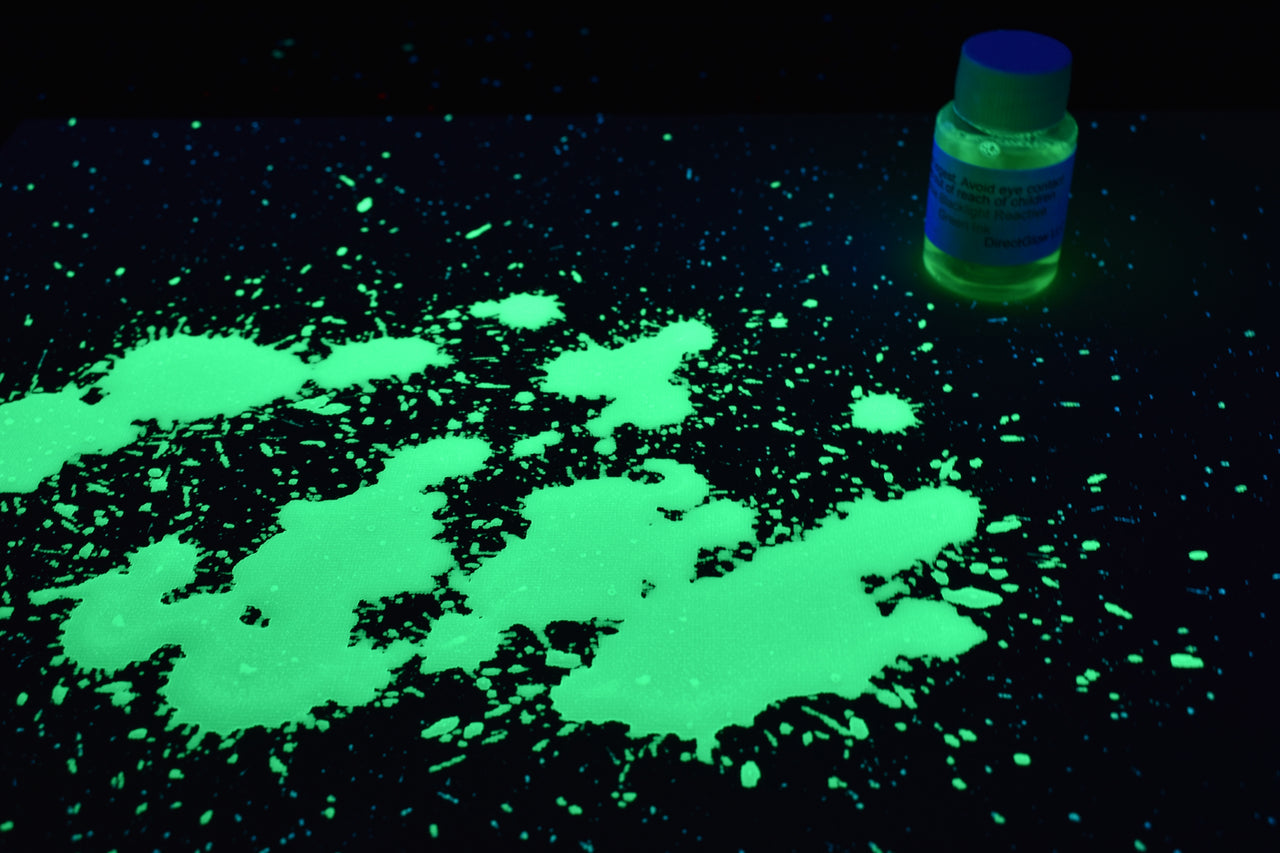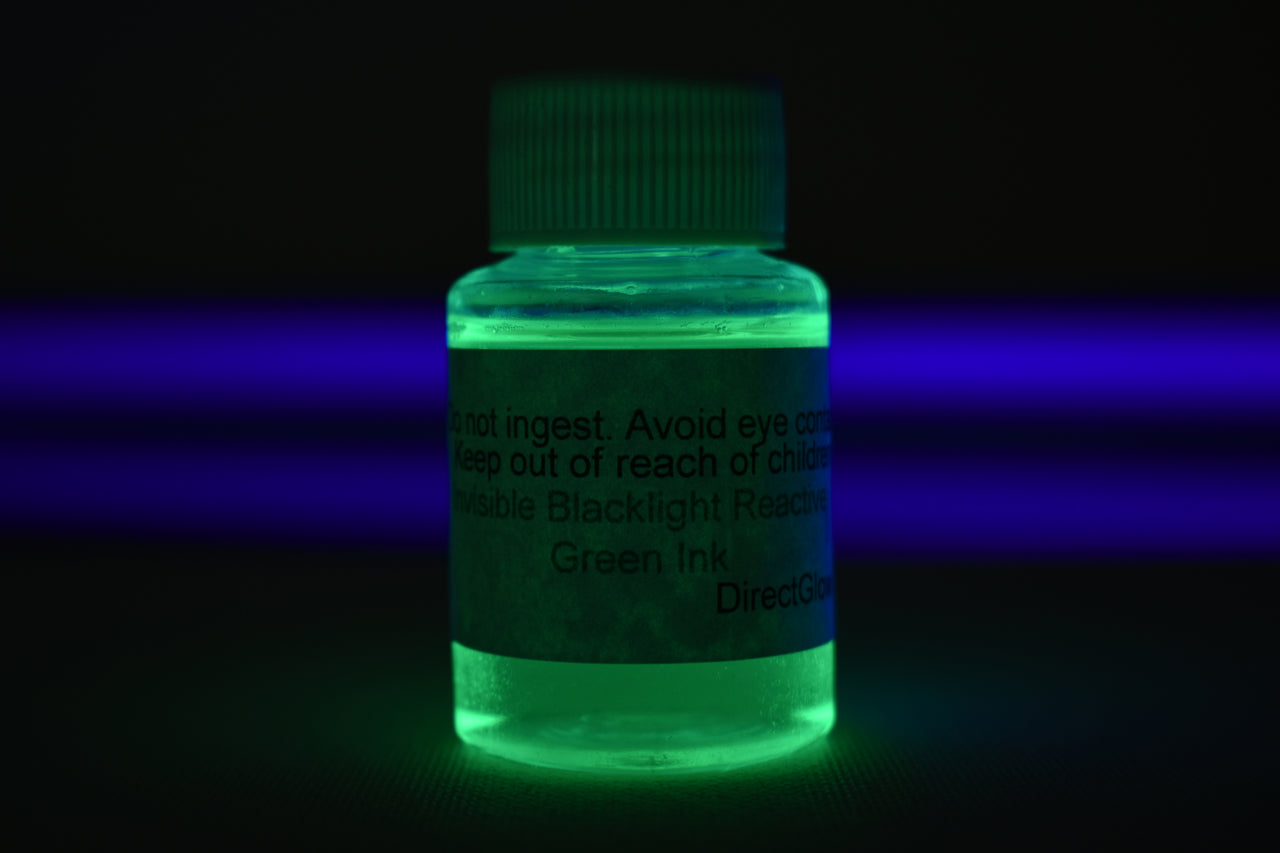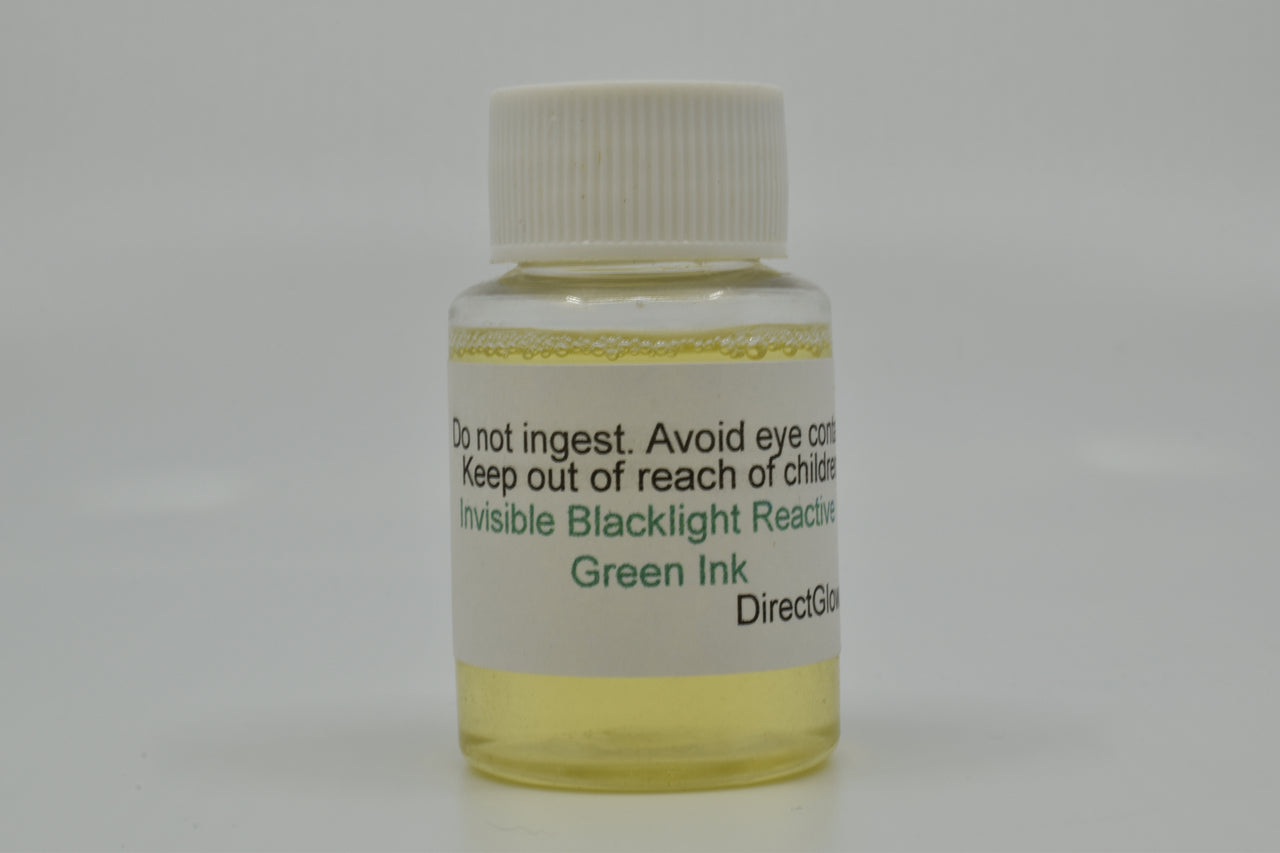 Our special made blend of invisible green UV Blacklight Reactive Invisible Ink is ideal for hand stamps, box marking, secret messages, escape rooms, retail operations, ticket marking, admissions, and other unique security applications. Adheres and sticks to any porous surface with ease. Will not wash off easy like other brands. Very difficult to remove. Glows intense bright green under blacklight.
Please note ink may be slightly visible on high white surfaces. Application on off white to medium base will make the ink less noticeable. Conceals best and completely when applied to skin. Water based mixture is skin safe. A very light application is all that is needed to get outstanding UV blacklight effects. Please allow time for ink to completely dry. Highest luminosity in blacklight occurs after ink is no longer wet.
Not for printers or tattoos!
Your Personal Information is Never Shared
FREE Delivery on orders $99+ (Continental USA Only)
Contact Us for Quick Friendly Support