Funfetti Blacklight Reactive UV Nail Polish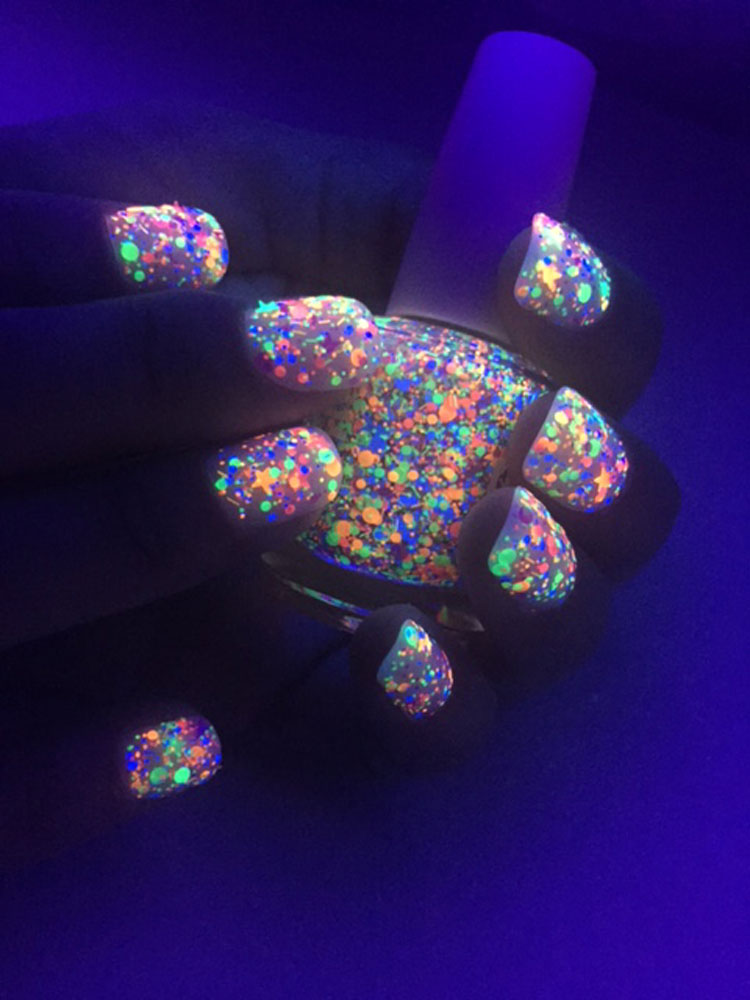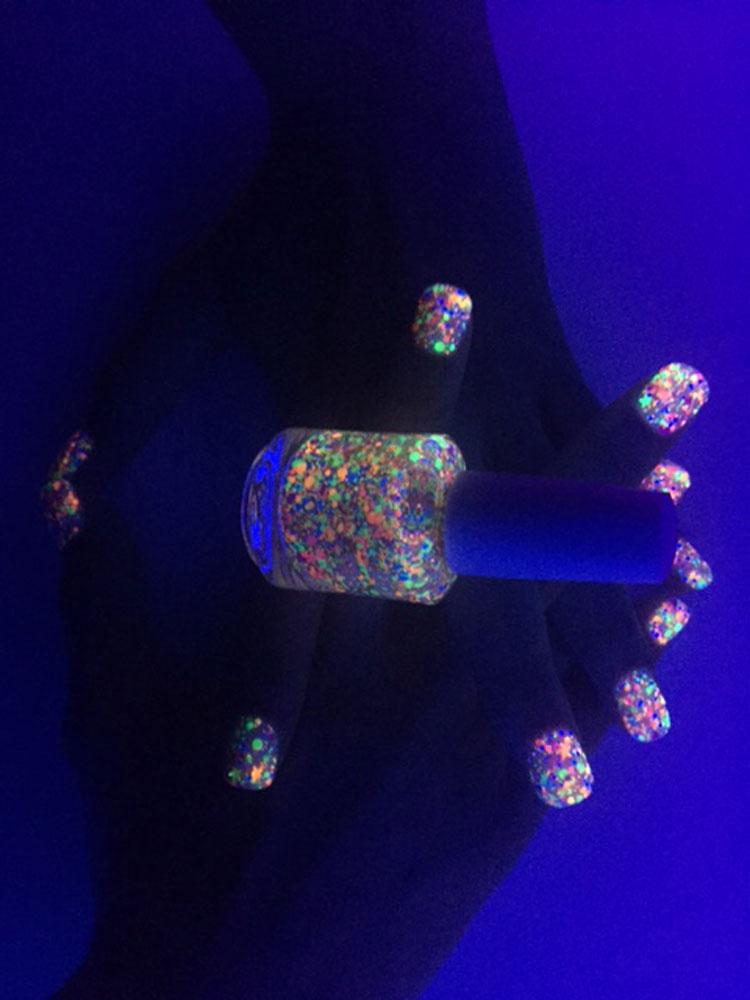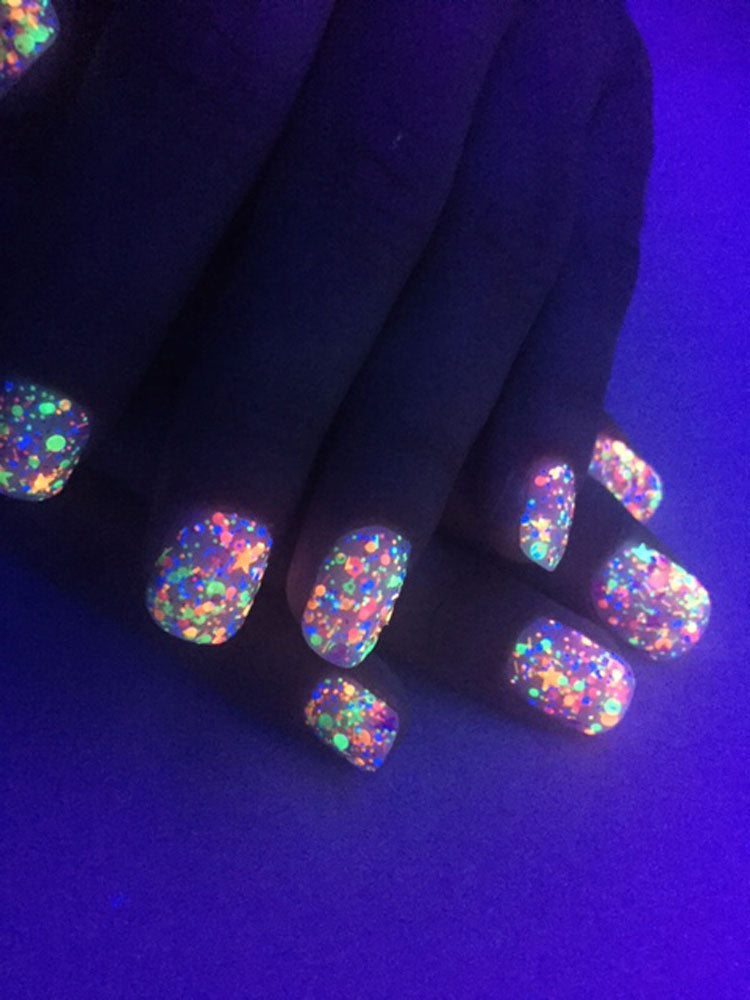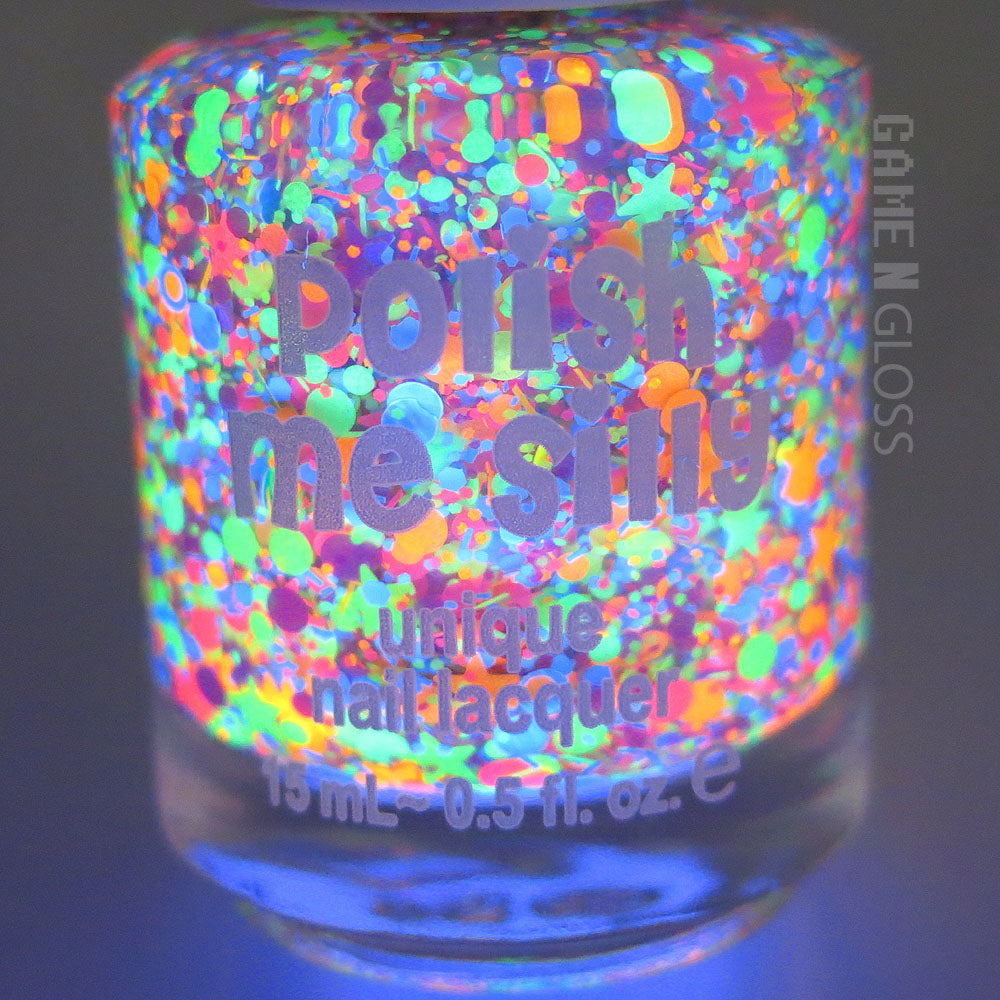 This polish is in a CLEAR BASE with a variety of 6 bright neon colors scattered throughout it! All of the neon colors of a rainbow are in this bottle and we included all colors of neon stars and tiny neon bar glitters! We also use a bright turquoise blue hex to make the combo pop. We have neon pink, neon orange, neon yellow, neon green, turquoise blue and neon purple glitters throughout this color combination in polka dots, stars and extra extra tiny bar glitters.
This polish looks gorgeous over many colors! In our opinion, it looks incredible over white and black base coats too!! Just remember to shake your bottle upside down in-between every few nails and these glitters will disperse throughout the bottle and attach to our fantastic flat brush. After you put a base coat color on, you should apply 1 to 2 coats of this neon topper on top of your base color choice. It has a smooth finish after applying 1 to 2 coats of a top coat or gelous. Please apply a thick top coat to seal in the glitter and allow for a smooth finish! The neon glitters within will glow amazingly bright in blacklight!
Your Personal Information is Never Shared
FREE Delivery on orders $99+ (Continental USA Only)
Contact Us for Quick Friendly Support