Moon Glow Intense UV Blacklight Hair Gel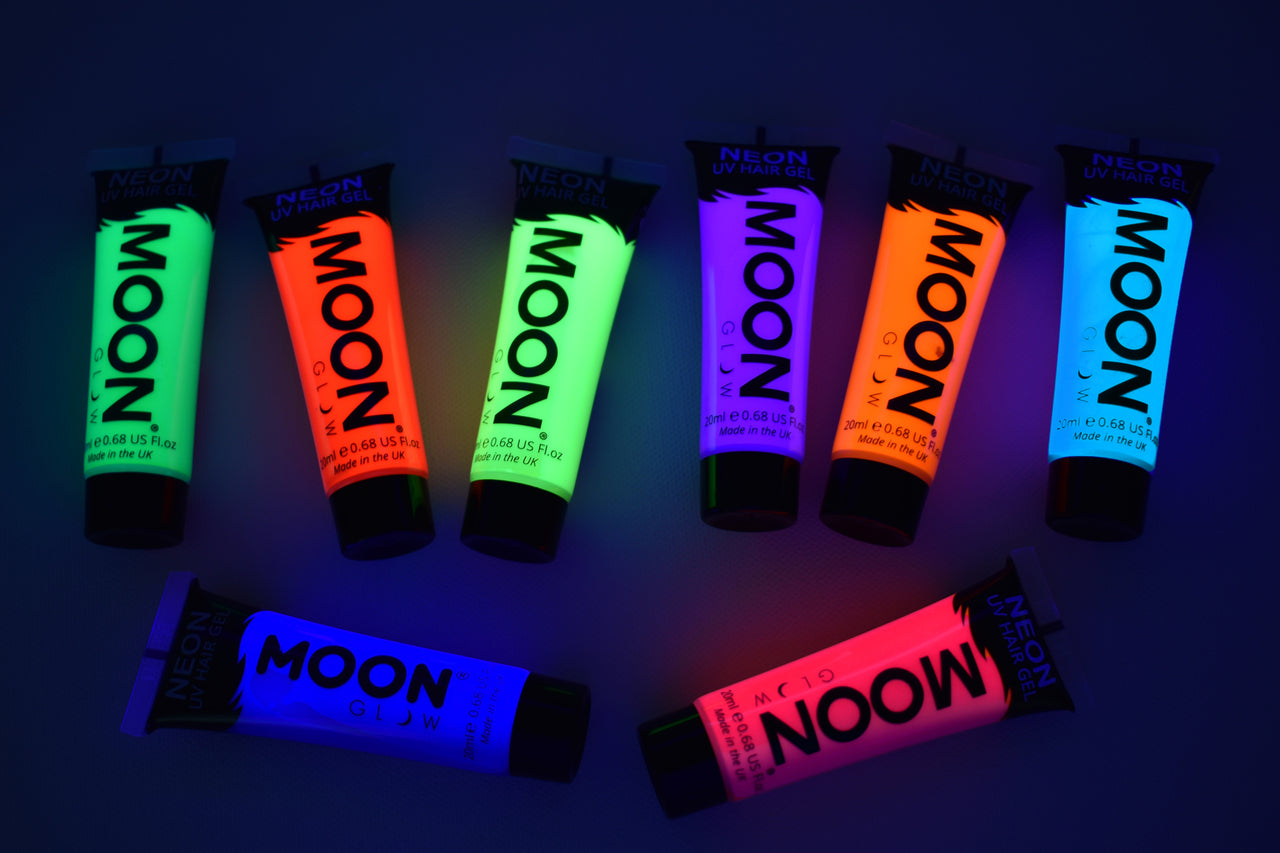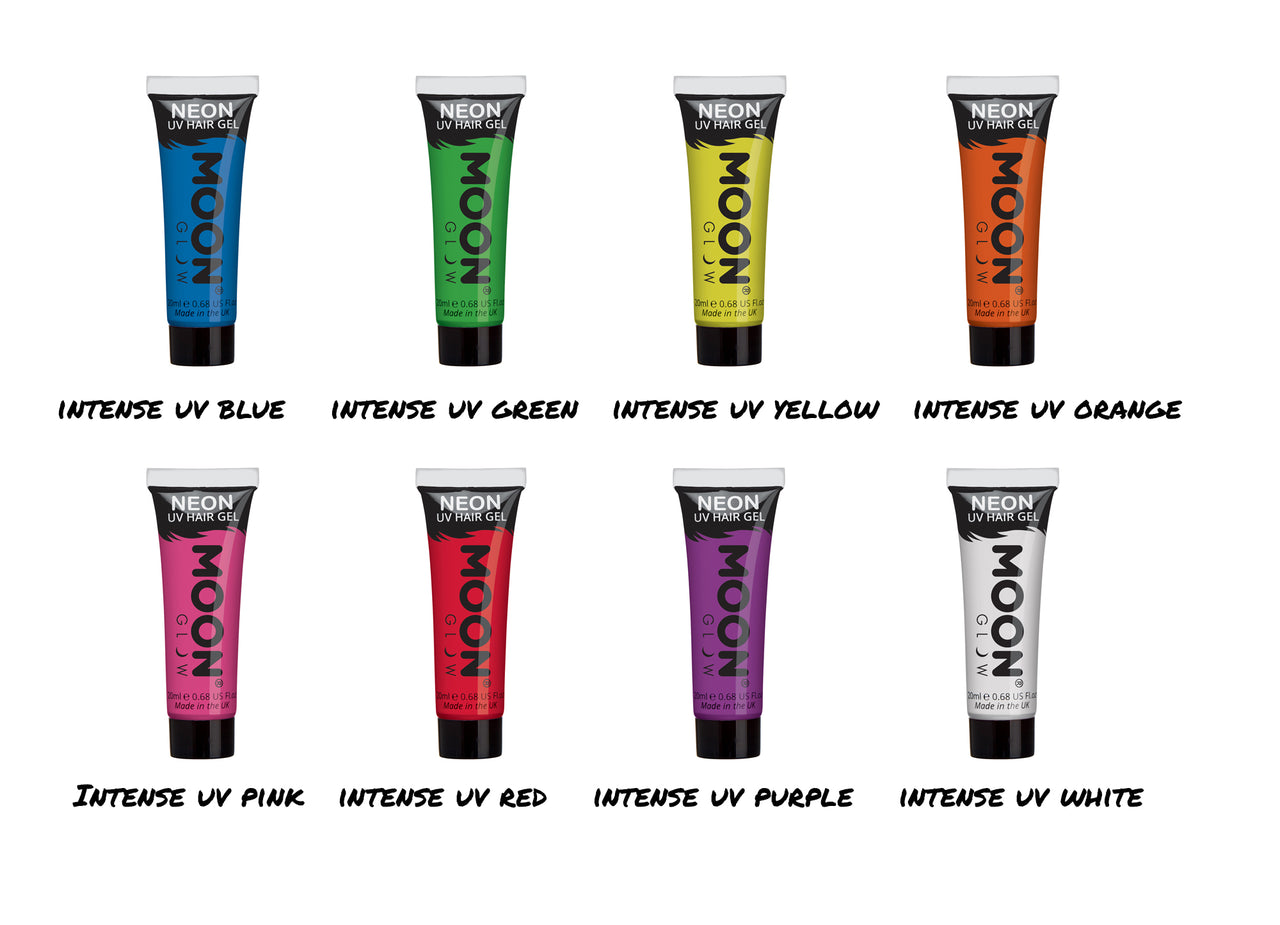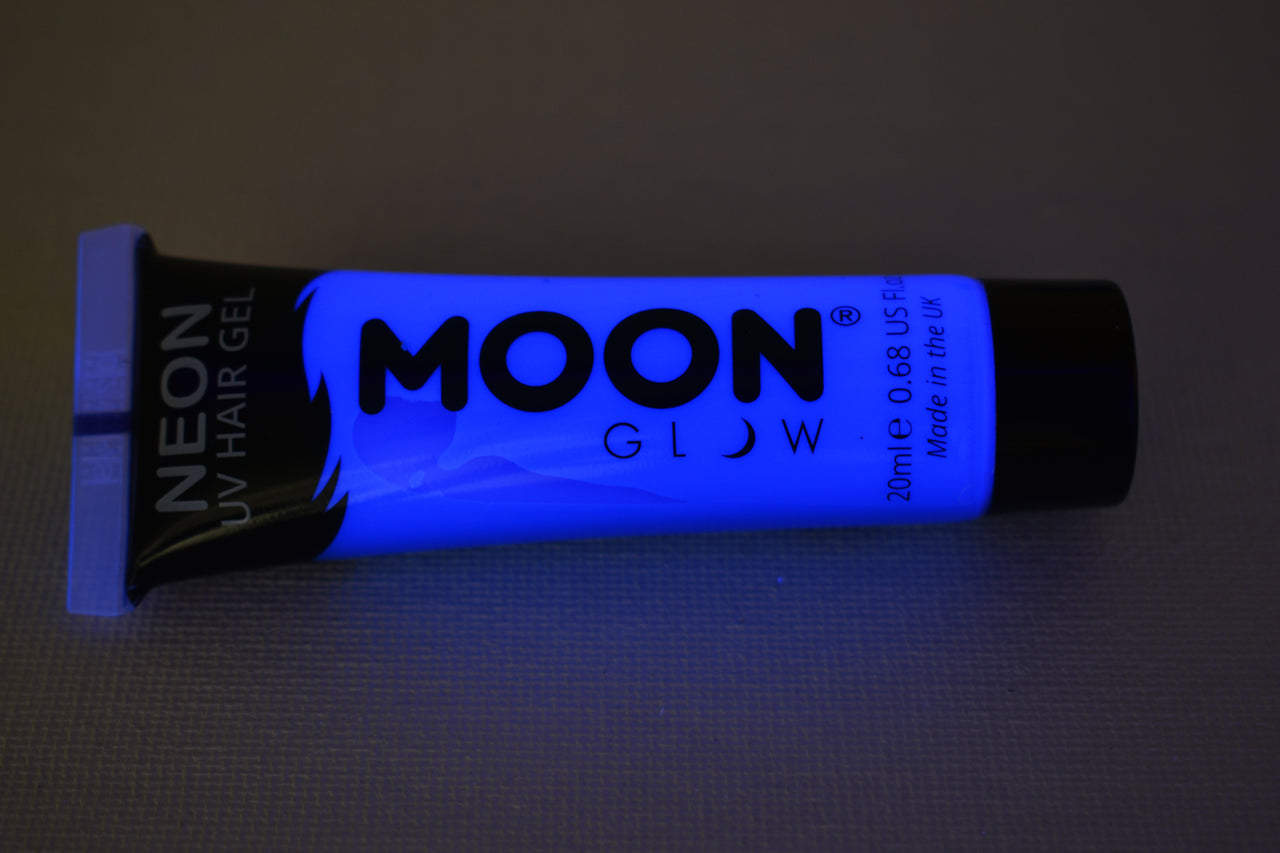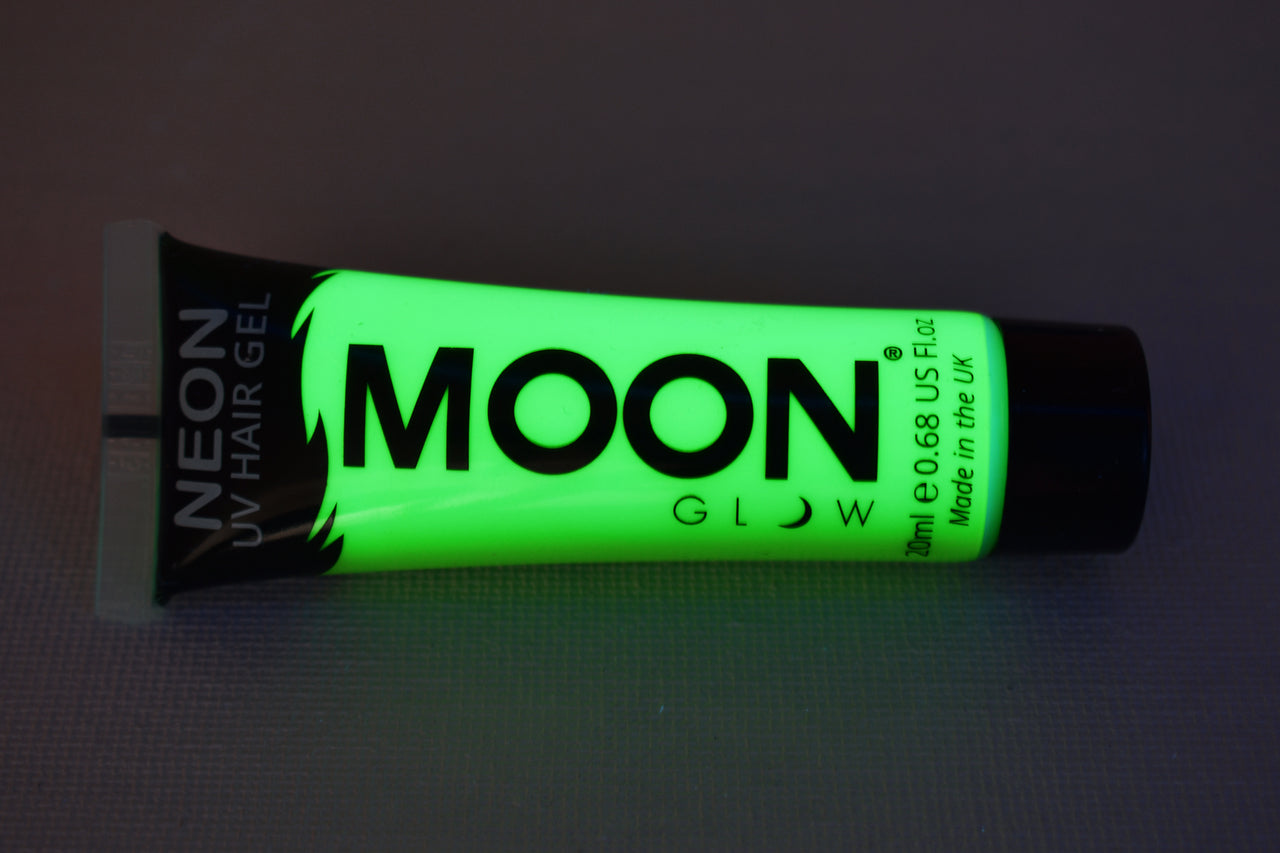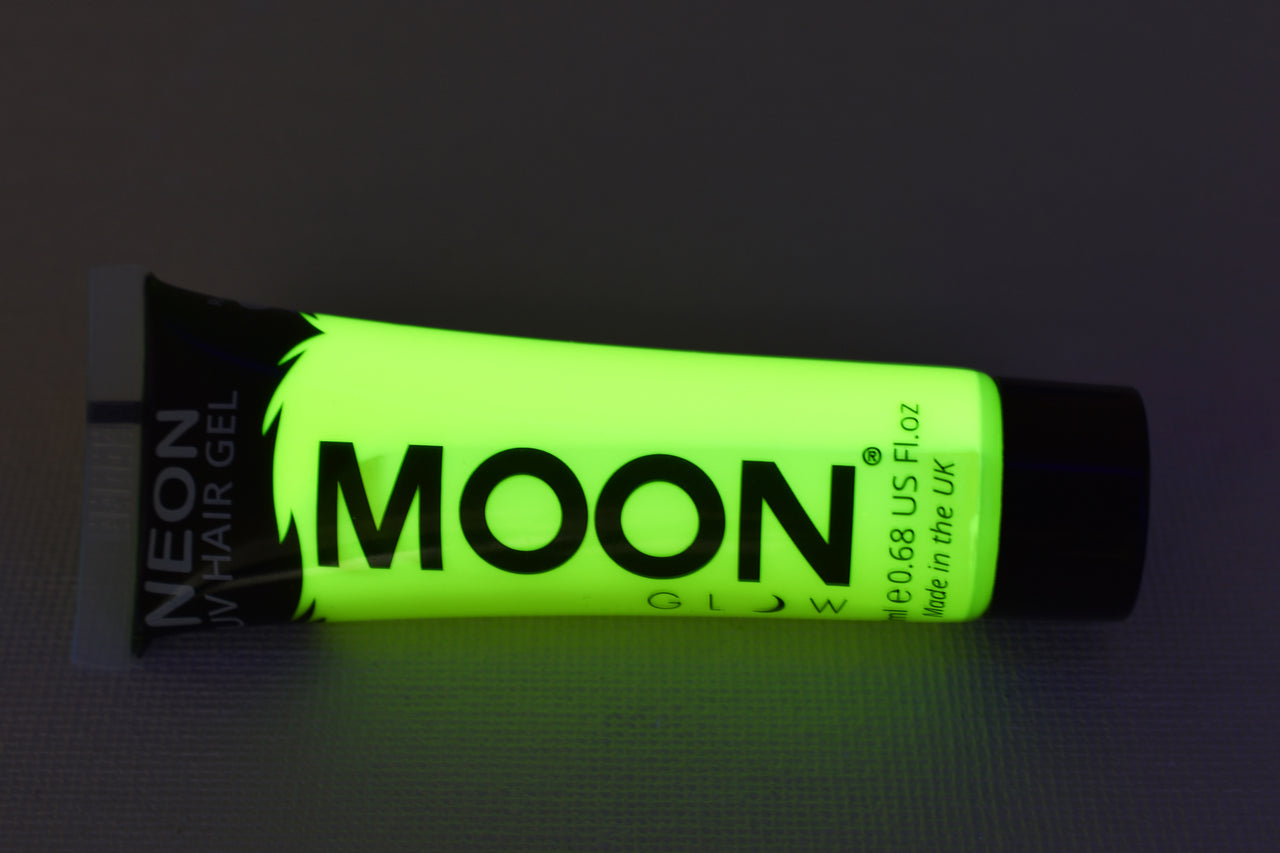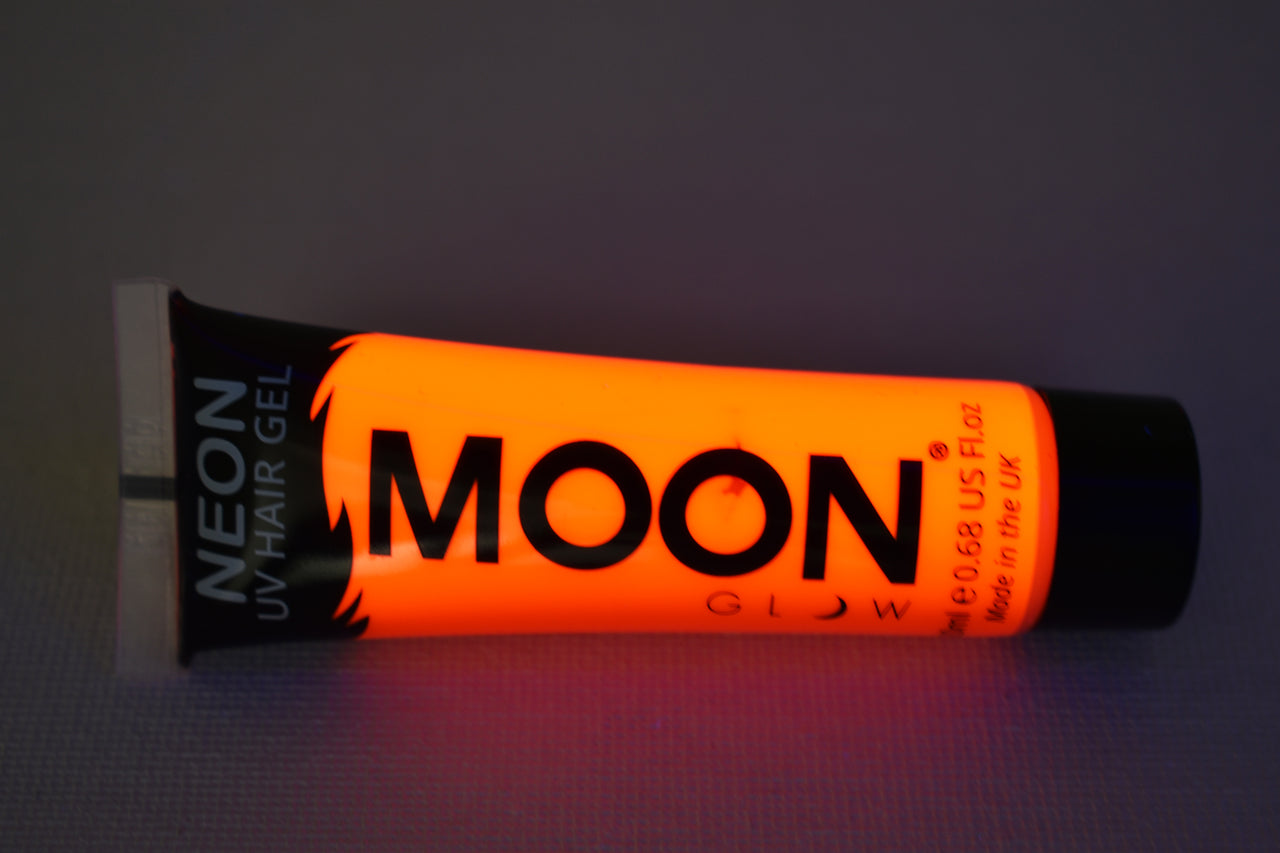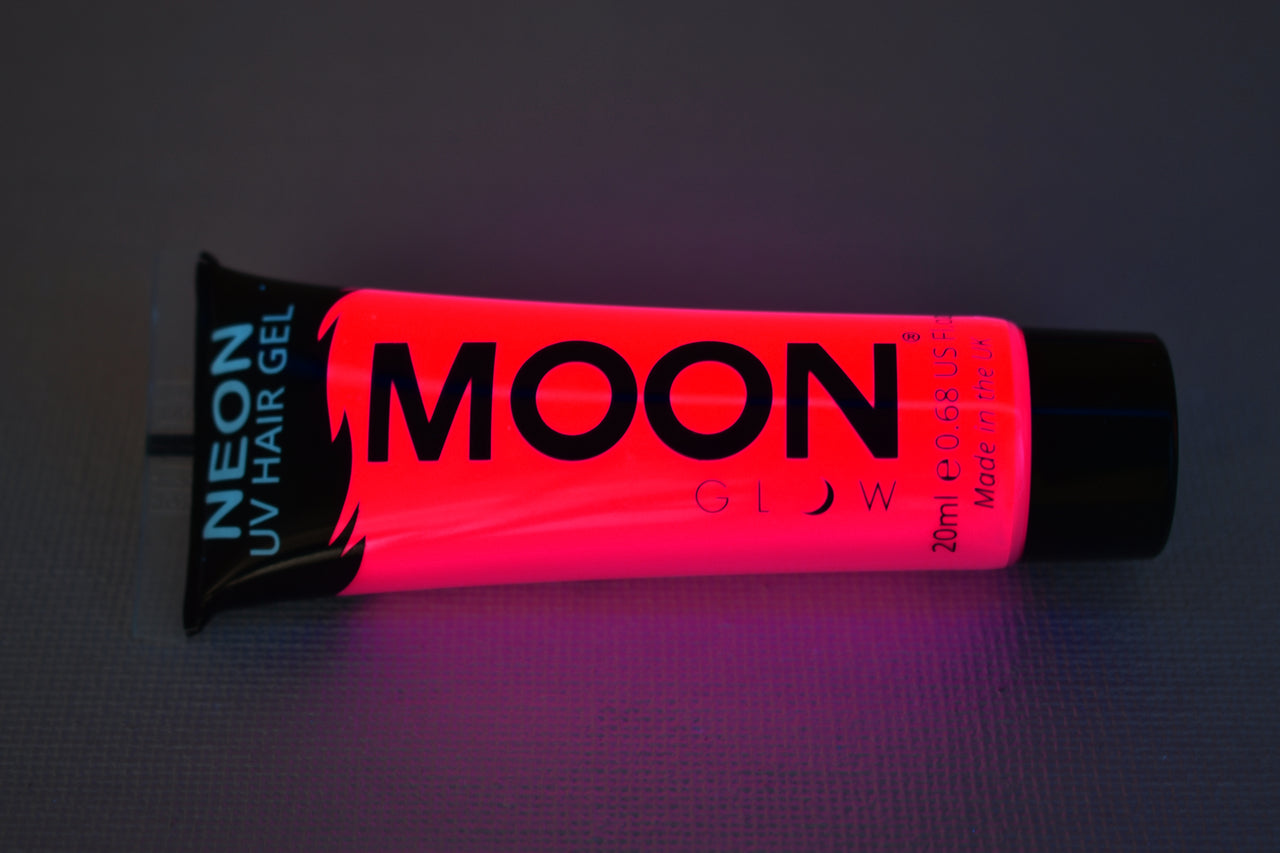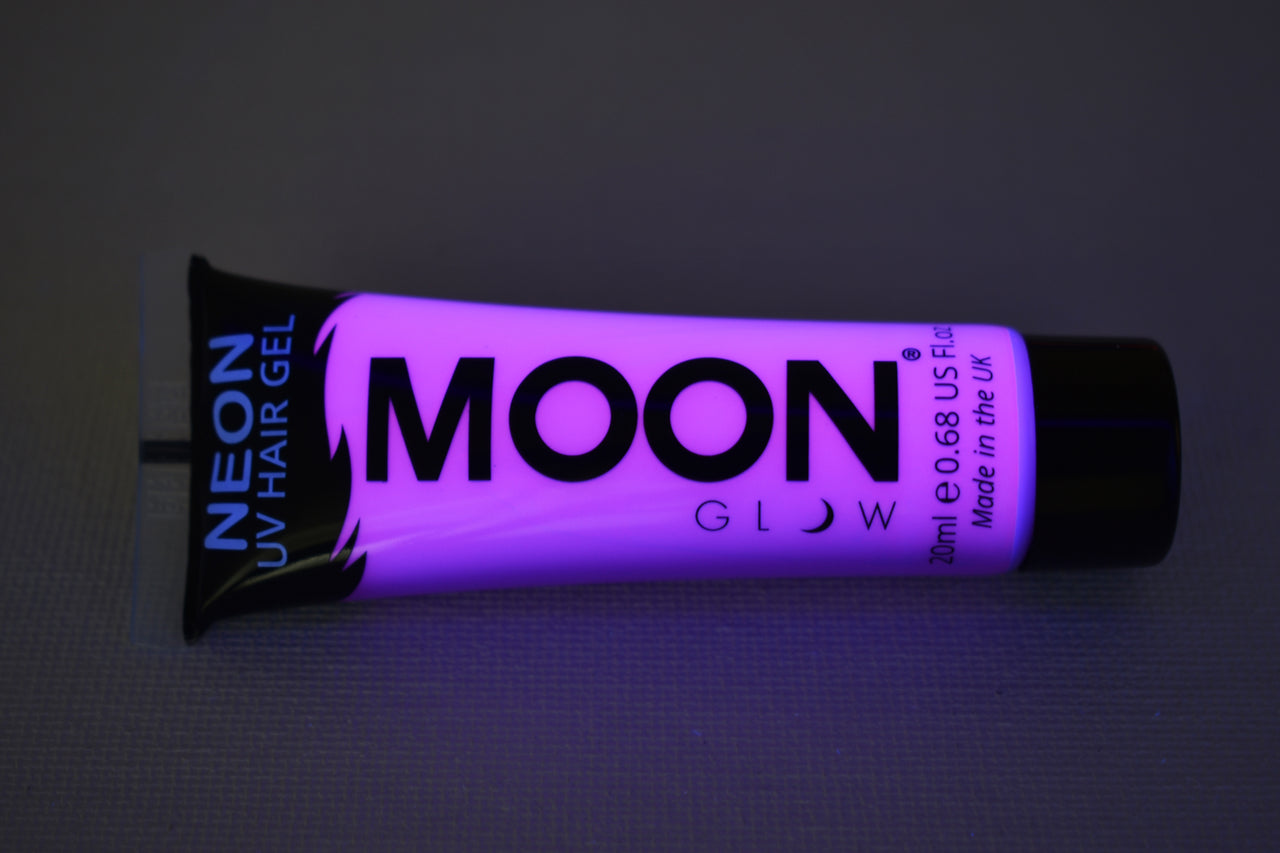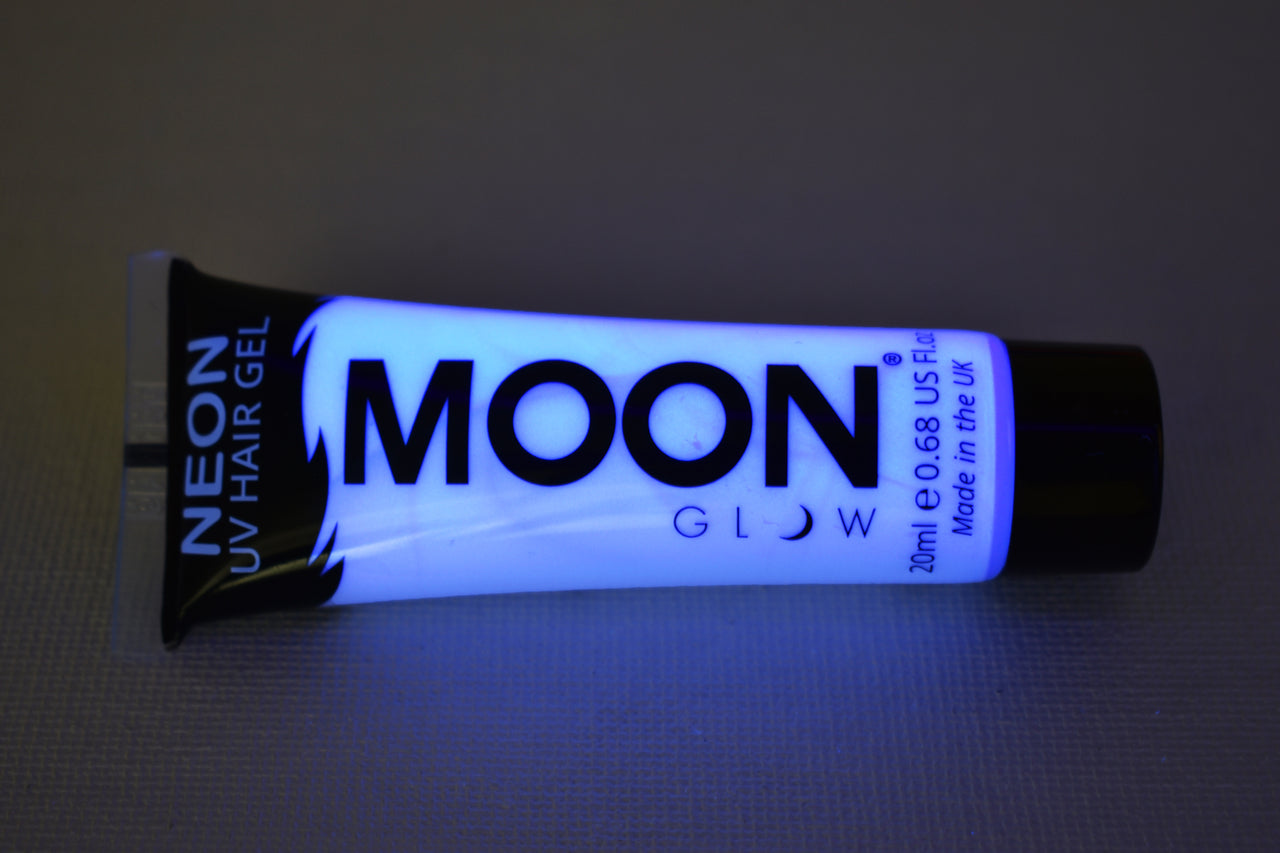 Moon Glow UV Hair Gels will give your hair a bold neon look that also glows intensely bright in UV blacklight. Streak it, spike it, or blend it. Your imagination is the limit! With 8 colors, you can fashion your "do" in any style that will be sure to turn some heads! Perfect for glow parties, festivals, UV sports, birthdays, stage performances, or anywhere with UV lighting.

To use, apply directly to the hair from the tube. Apply a small amount for subtle UV color or thick for amazingly bright effects in blacklight. Washes out easily in the shower. Each tube contains .68oz. Enough for 1-2 generous applications.

Buy with confidence! No harsh perfumes or chemicals. Washes off with soap and water. FDA approved and never tested on animals.
Your Personal Information is Never Shared
FREE Delivery on orders $99+ (Continental USA Only)
Contact Us for Quick Friendly Support