Blacklight Reactive Invisible UV Ink Marker Pen Large 3 Section Blue Red Yellow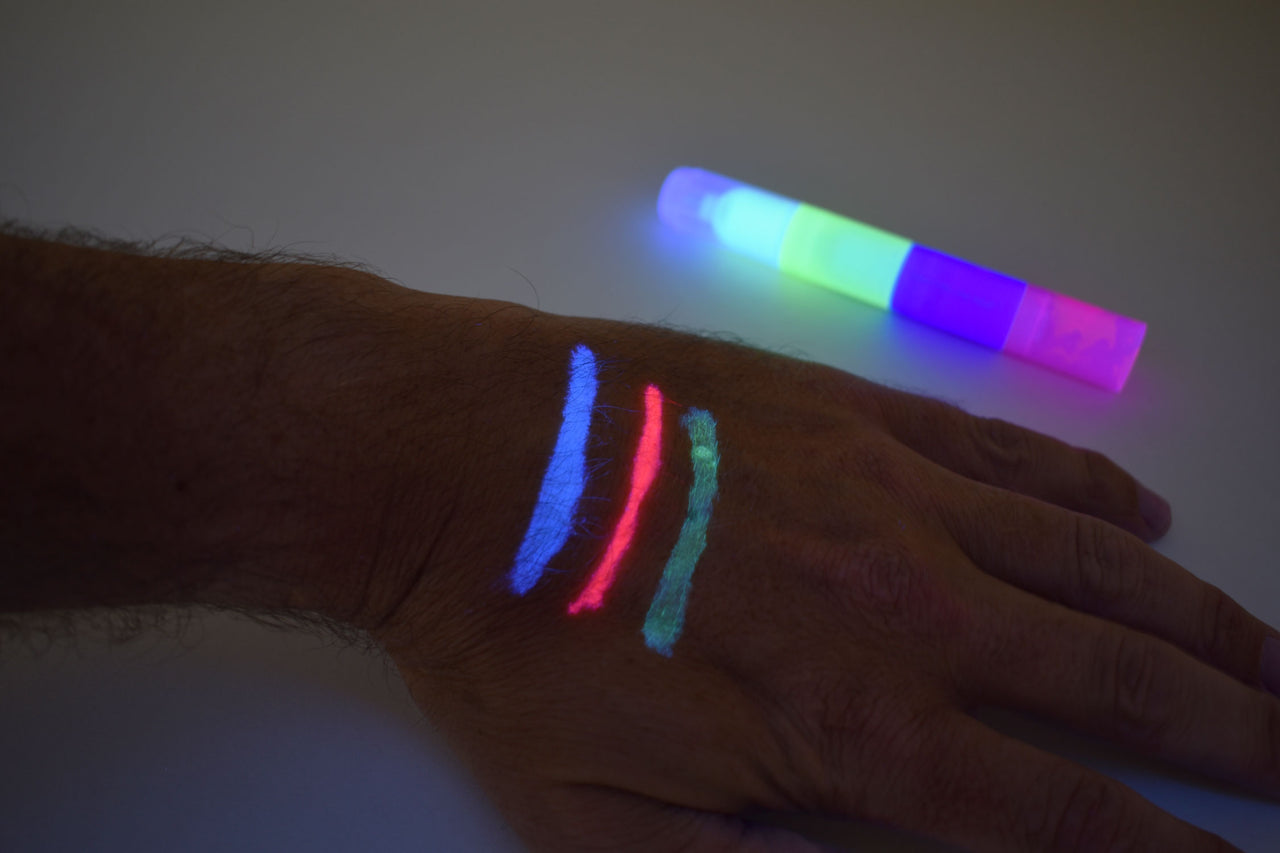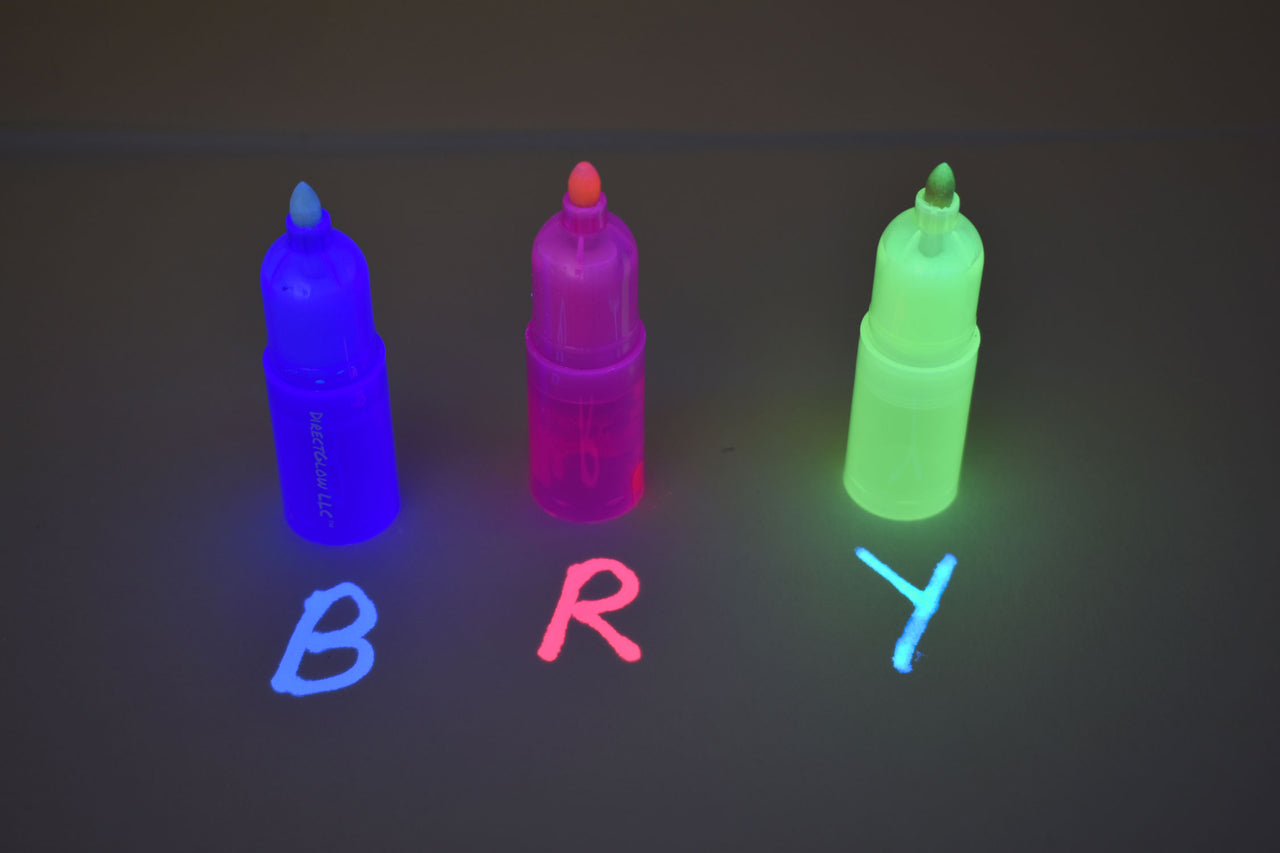 Featuring 3 blazing bright colors, this handy large tip invisible UV ink marker by DirectGlow provides everything you need in one convenient package. Each detachable section features our most popular invisible ink colors of blue, red, and yellow. This ultraviolet pen is filled with our high quality water based invisible ink blend. Goes on invisible and undetectable, yet shows bright fluorescent colors once exposed to blacklight. Perfect for recreational uses like secret messages, glow parties, UV body art, escape rooms, ultraviolet room decor, grab bags, birthday parties or general special blacklight effects.
Also useful for serious applications such as marking merchandise for returns verification, admissions, catch a thief, label your belongings, counterfeit detection, and other stealthy security uses. Works on metal, glass, plastics and paper. Can also be used on aluminum, ABS, acrylic, rubber, cellulose, acetate, formica, and all fabric types. Water resistant formula does not remove easily and will perform best on a porous type surface where the ink can be fully absorbed. Allow at least 1 minute to fully dry on smooth surfaces. Large size nibs on each color facilitate covering larger areas with minimum passes.
Marker comes ready to use and is formulated to fluoresce brightly under long wave ultraviolet or LED blacklight. Ink is non-toxic, fast-drying and non-transferable. Ideal for applying to an already printed surface. Whether adding the perfect finishing touch to your next glow party, or implementing essential security protocols to your business, this fun unique marker by DirectGlow can do both! Please note, blacklight is required to see the ink colors. The marker does NOT glow in the dark by itself.
Your Personal Information is Never Shared
FREE Delivery on orders $99+ (Continental USA Only)
Contact Us for Quick Friendly Support