Opticz Blacklight Invisible Blue Ink All Purpose Metal UV Marker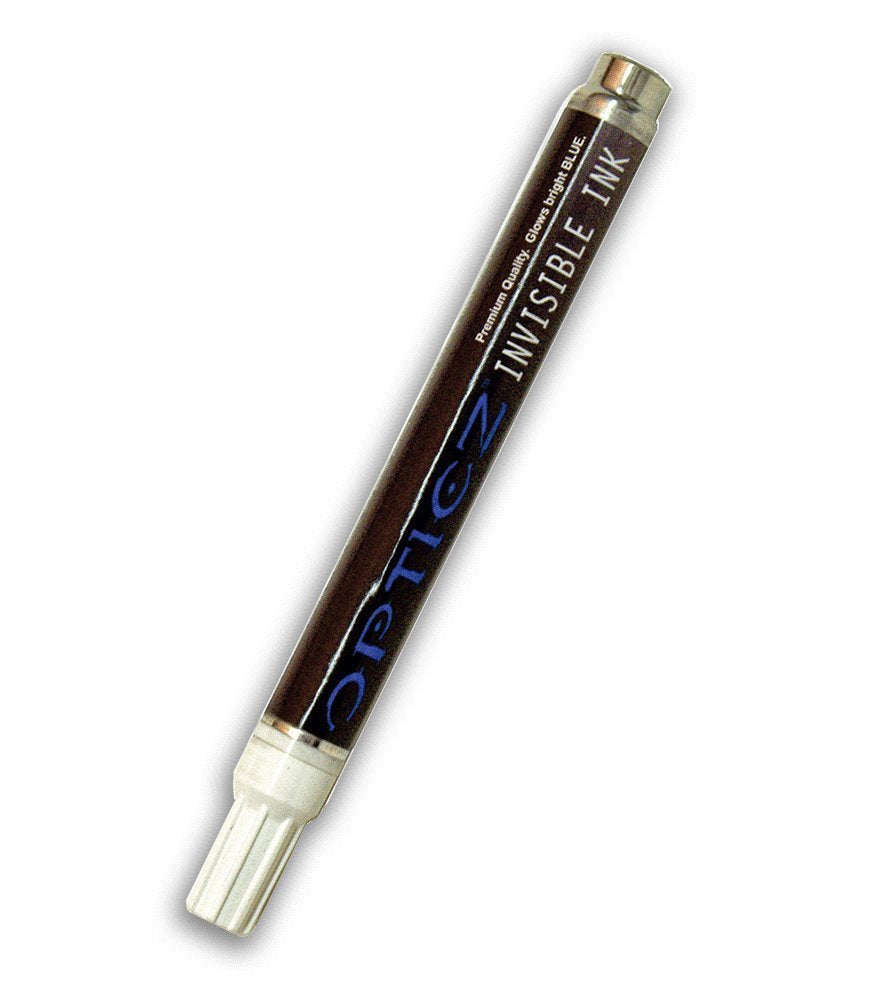 This high quality Opticz invisible UV marker has a solid metal body with snap on cap. Made to be strong and durable, it's filled with 15ml of our special blend invisible UV ink. All purpose Opticz invisible UV blacklight reactive inks are ideal for glow parties, hand stamping, documents tags, marking valuables, admissions, and other unique security applications. Will not wash off easily like other brands. Invisible in normal light and glows bright blue under blacklight. Completely safe for skin and body when used as directed. Alcohol based for quick drying.
Perfect for secret messages, marking merchandise, and other stealthy security uses. Glows an incredible bright blue in blacklight. Ideal for metal, glass, plastics or paper. Can also be used on aluminum, ABS, acrylic, rubber, cellulose, acetate, formica, nylon, polystyrene and polyethylene. Totally invisible and won't wash off easily. Ink is non-toxic when used as directed, fast-drying and non-transferable. Ideal for applying onto an already printed surface.
Your Personal Information is Never Shared
FREE Delivery on orders $99+ (Continental USA Only)
Contact Us for Quick Friendly Support