Opticz Industrial Invisible Blue UV Blacklight Reactive Ink
Size
2 Ounce
4 Ounce
8 Ounce
16 Ounce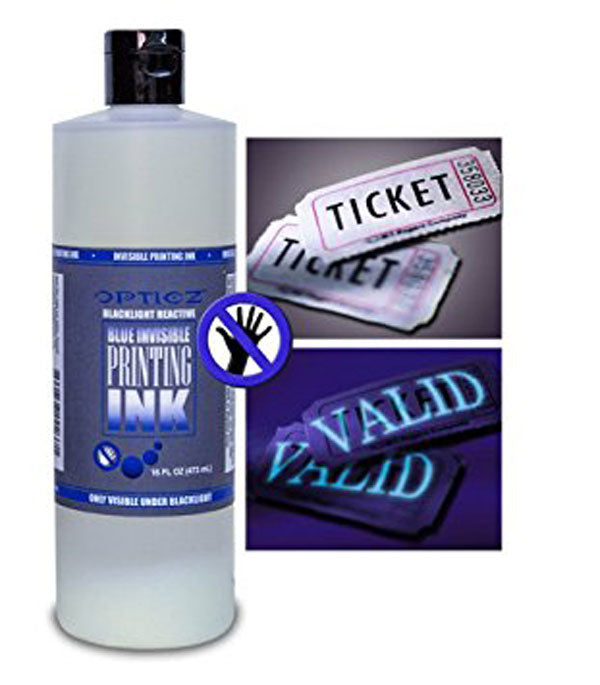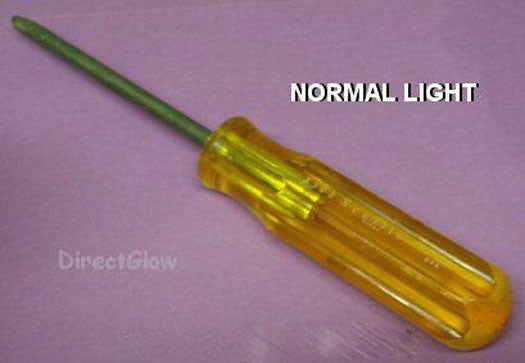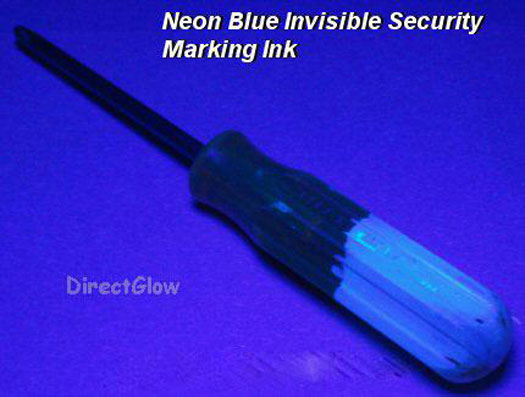 Our Opticz brand invisible industrial UV ink has been a trusted go to source from every day casual users to large corporations for 10+ years! Manufactured and distributed by DirectGlow exclusively, you will be hard pressed to find a comparable ink that outperforms our brand in quality or cost.

please note Opticz Industrail UV ink is NOT for use on skin. See our All Purpose blend if hand stamping and skin type applications are needed.
This ink is designed for marking metal, glass, plastics and paper. Can also be used on: aluminum, cardboard, ABS, acrylic, rubber, cellulose, acetate, formica, nylon, polystyrene, Polyethylene and most other materials and porous surfaces. Ink is alcohol solvent based so a little goes a very long way! Ink is formulated to fluoresce brightly under long wave ultraviolet light only. They do NOT glow in the dark!
Fast drying and non-transferable. Ideal for applying onto an already printed surface. Avoid eye contact and excessive inhalation. Do not ingest. KEEP OUT OF THE REACH OF CHILDREN.

Available in 2oz, 4oz, 8oz, and 16oz sizes.
Your Personal Information is Never Shared
FREE Delivery on orders $99+ (Continental USA Only)
Contact Us for Quick Friendly Support