Opticz Invisible UV Blacklight Reactive Fine Tip Ink Marker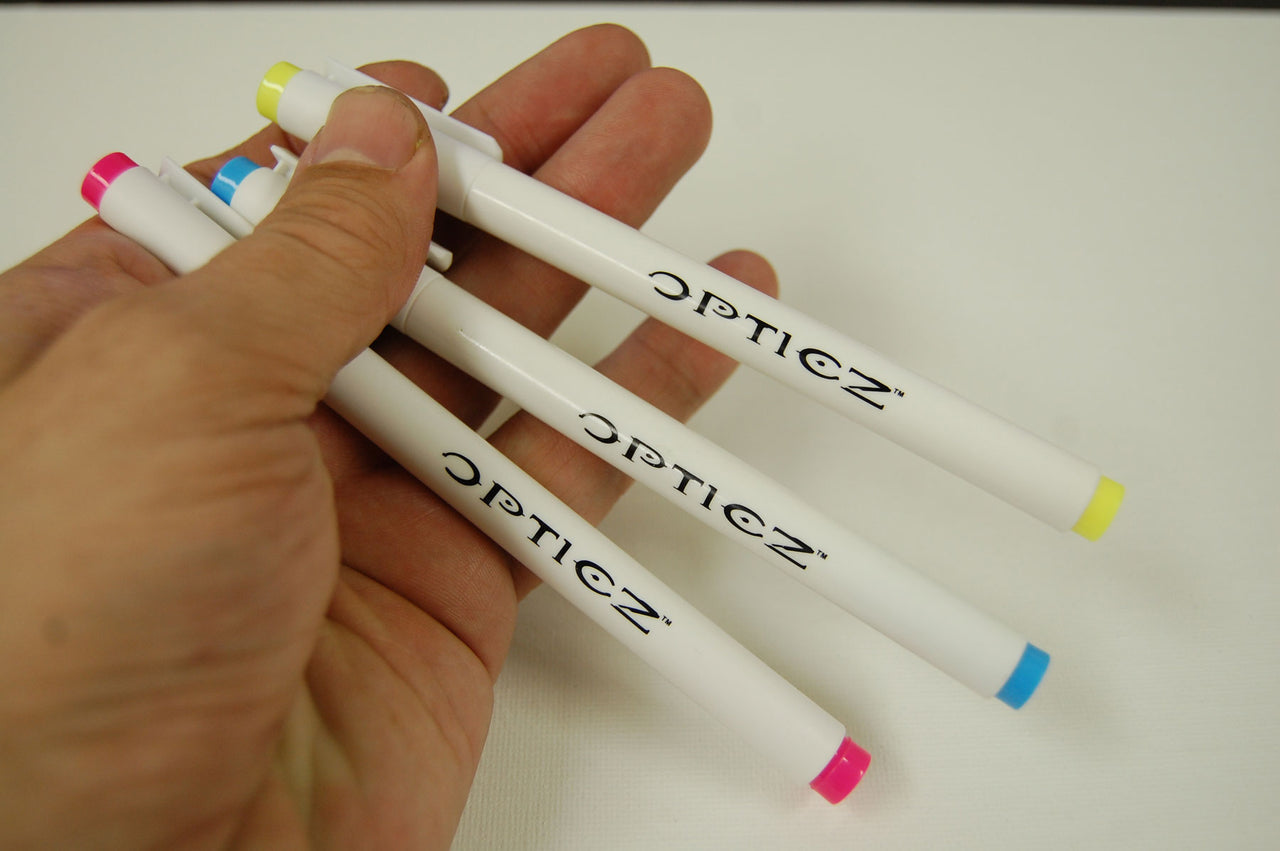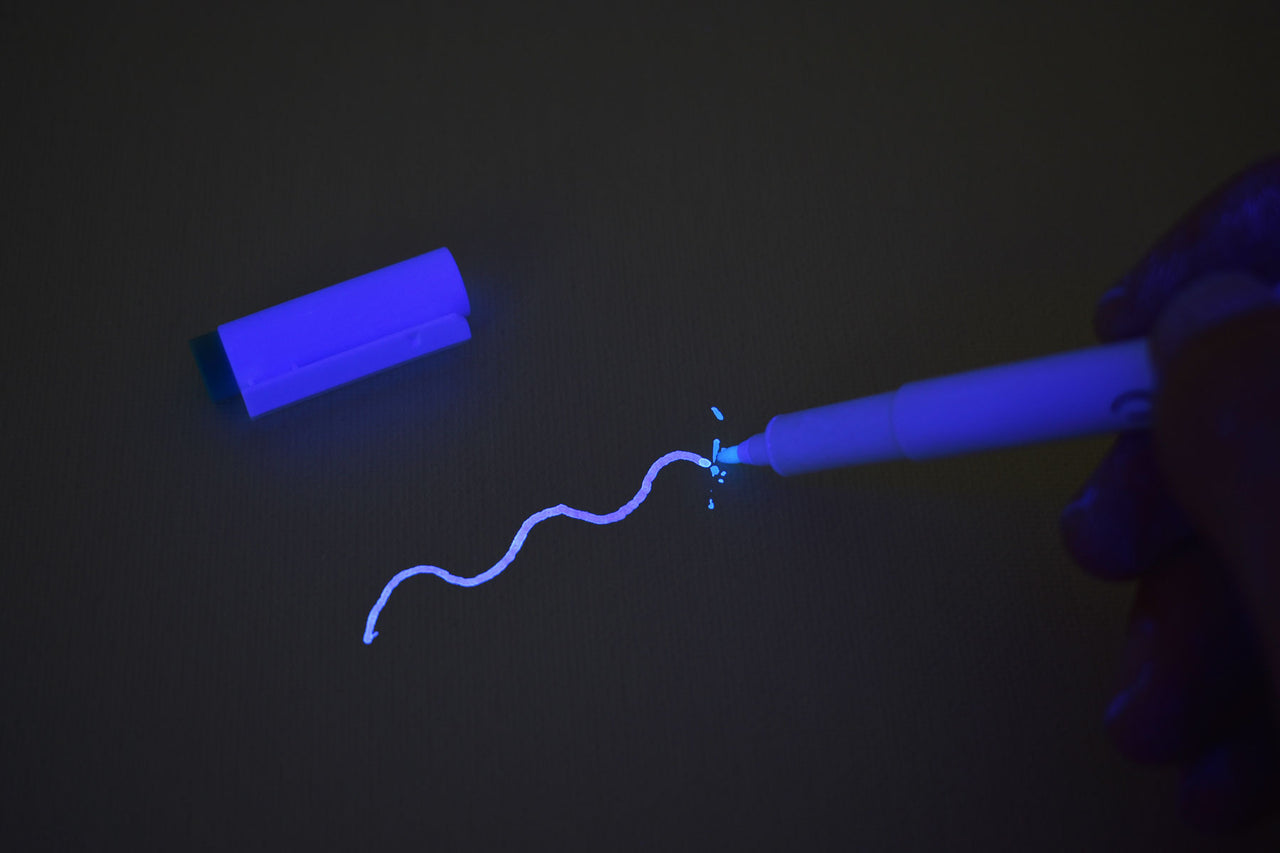 Our Opticz brand UV blacklight reactive invisible ink markers use high quality invisible water based ink for outstanding blacklight effects. Perfect for identification marking, body art, and other stealthy security uses. Safe for skin too!
Perfect for metal, glass, plastics, paper. Totally invisible, won't wash off easily, and is only visible under blacklight. These are the markers you want for for invisible, "only visible in blacklight" marking. These markers can be used for: Glow parties, event tickets, industrial coding, security printing, coupons, raffle tickets, inventory control, advertising, and more!
Can also be used on: Aluminum, ABS, Acrylic, Rubber, Cellulose, Acetate, Formica, Nylon, Polystyrene, and Polyethylene. Fine tip for precision application. Ink is non-toxic, fast-drying and non-transferable. Avoid sensitive area like eyes and mouth. Marker is non refillable.

Your Personal Information is Never Shared
FREE Delivery on orders $99+ (Continental USA Only)
Contact Us for Quick Friendly Support