Premium Jumbo Red Glow Necklaces- 50 per package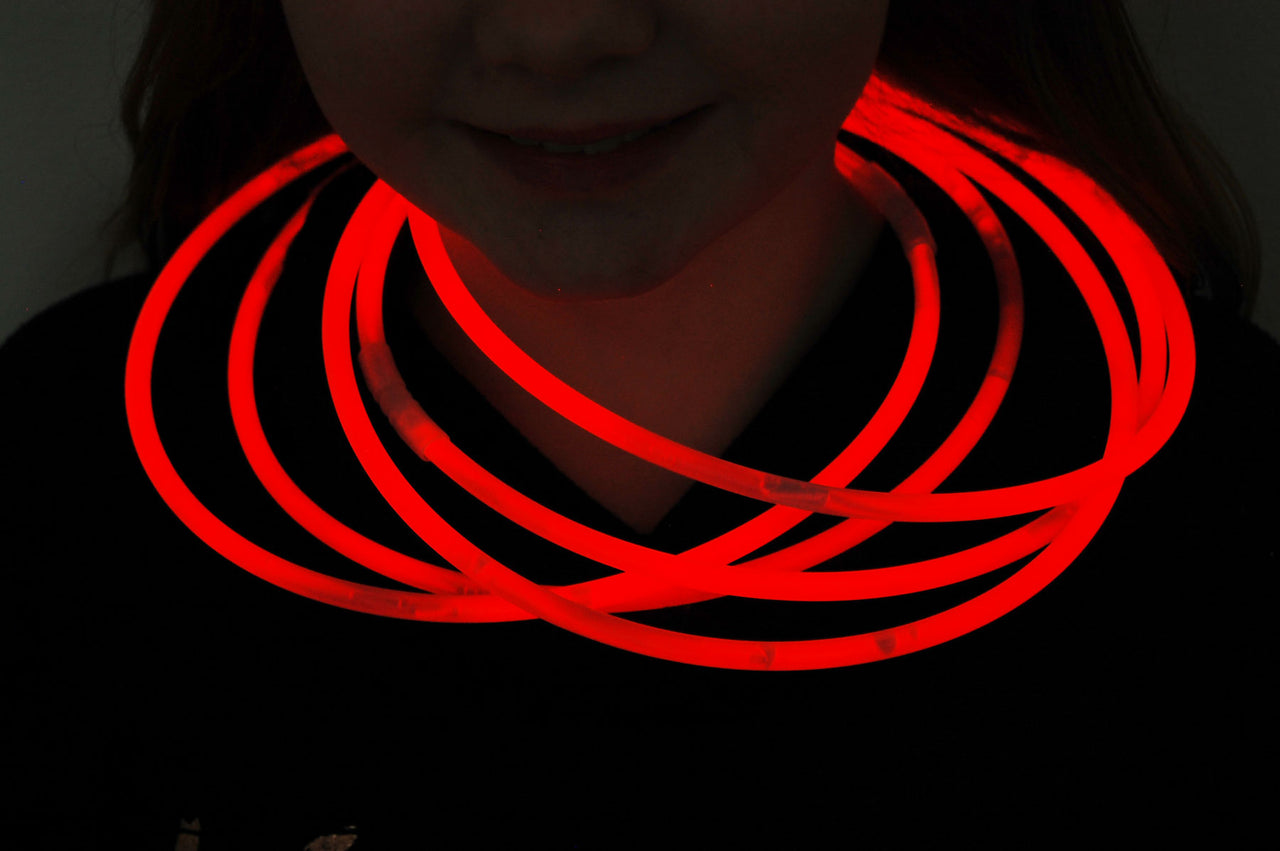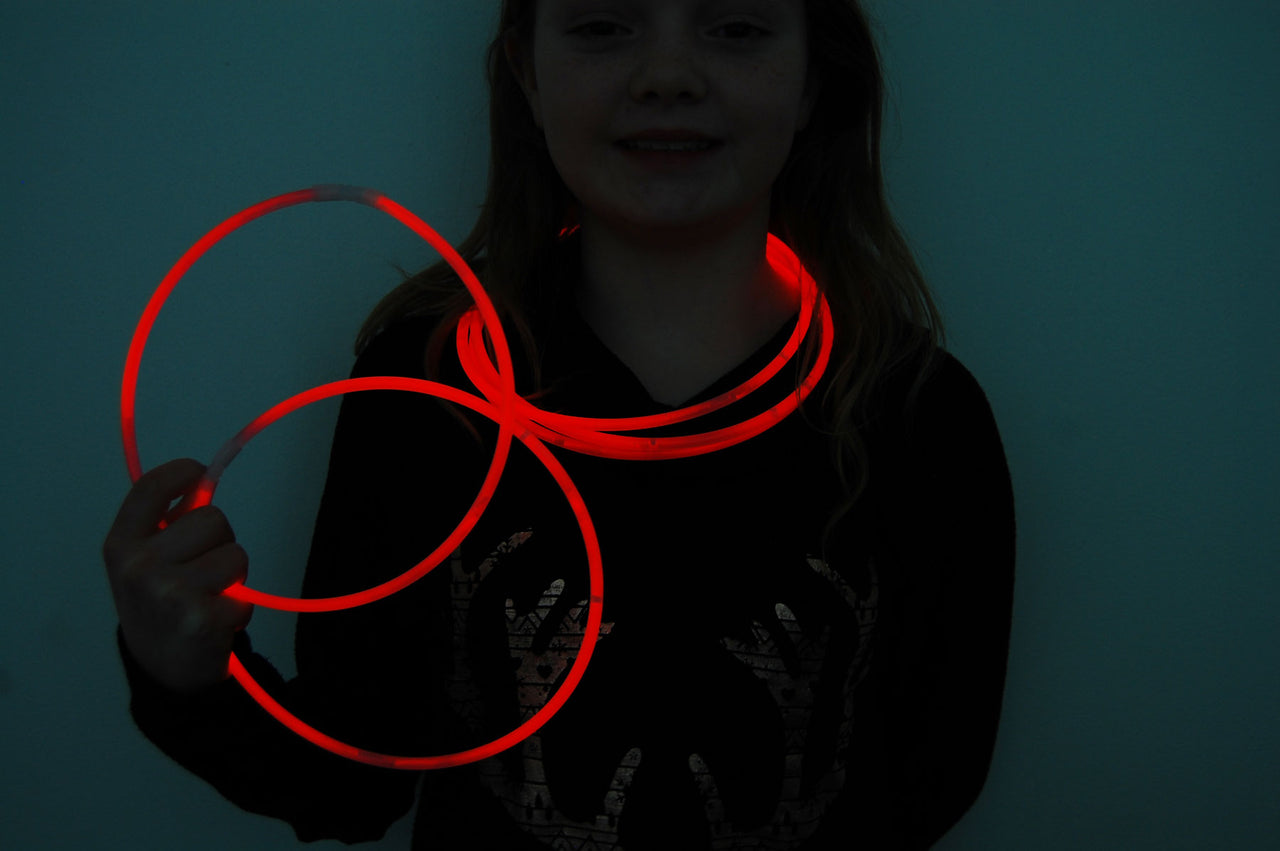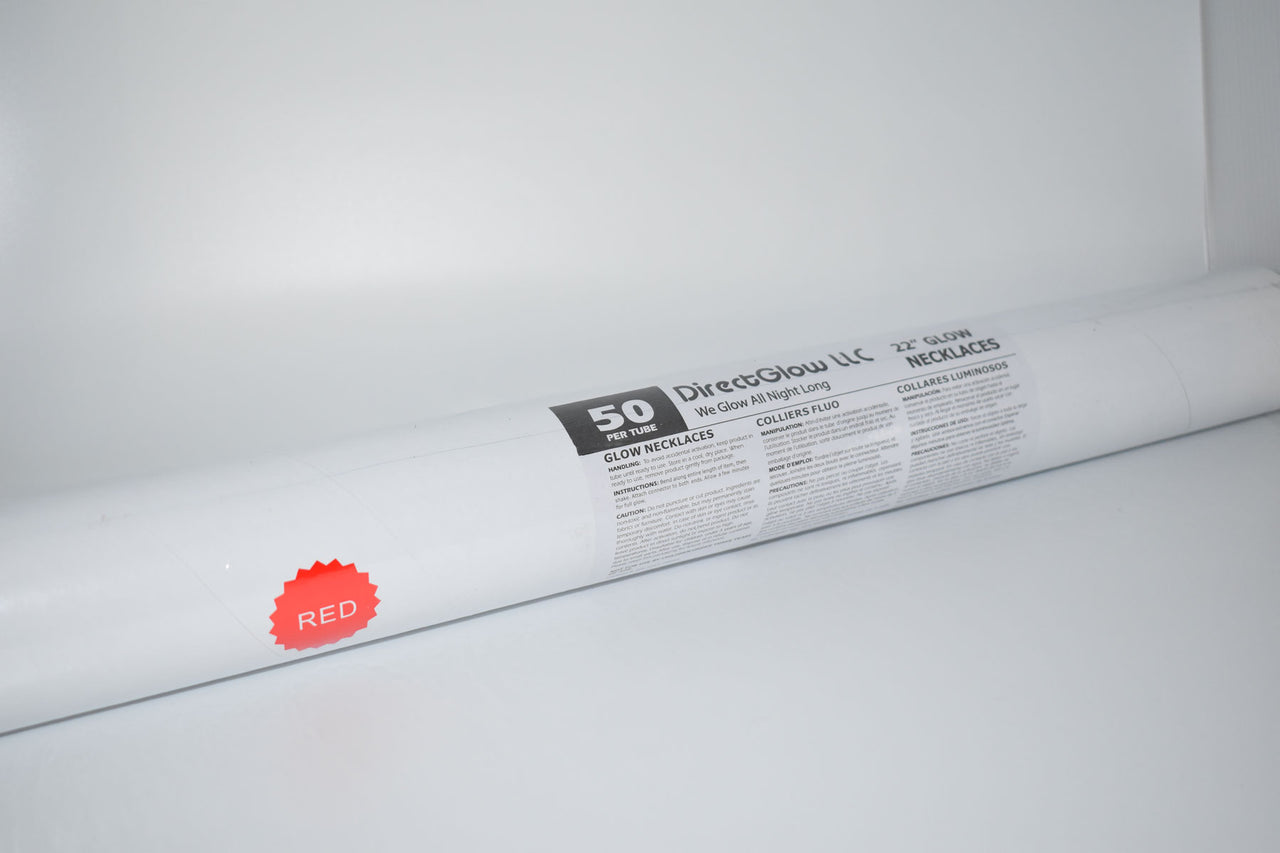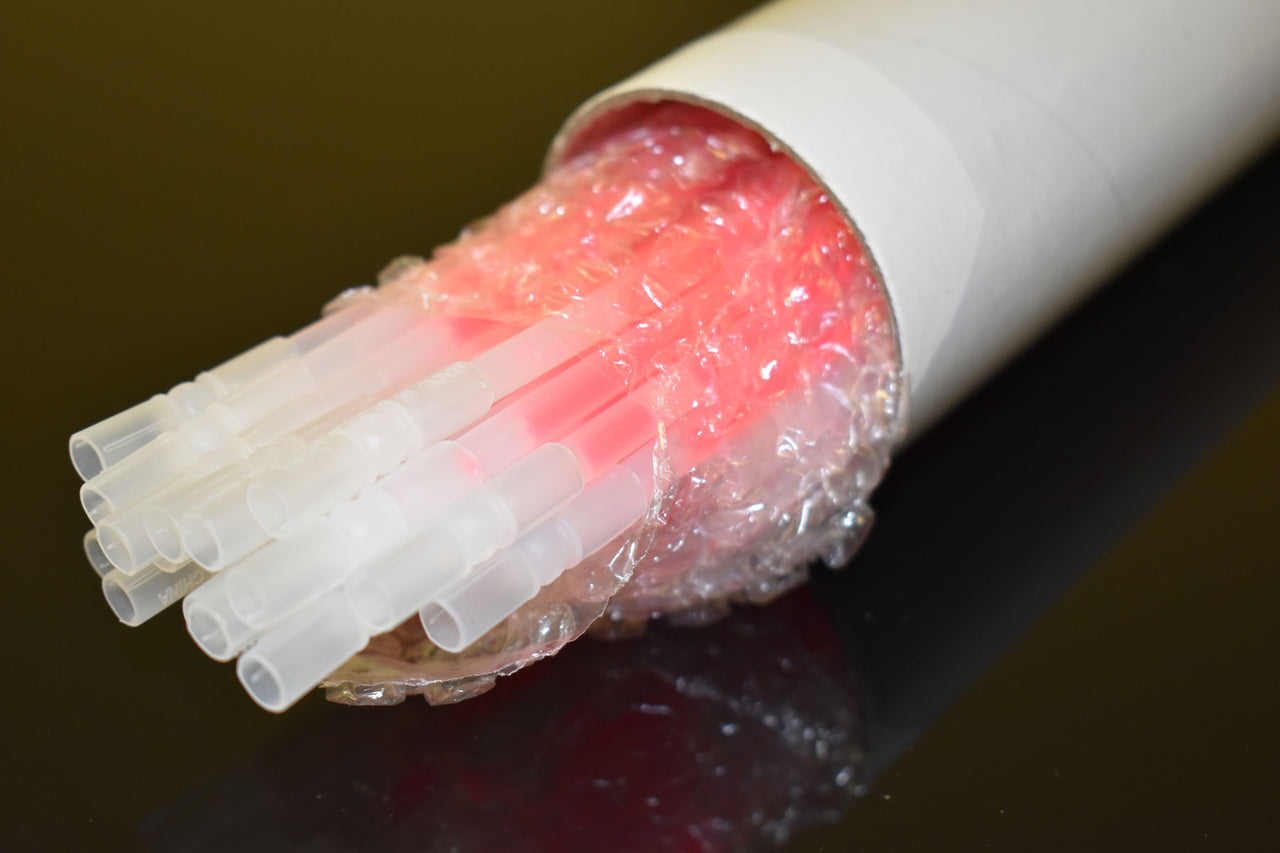 Our red glow stick necklaces will make your special occasion luminous and memorable with bright, bold glowing color. These premium glow necklaces come packed in tubes of 50 and measure 22 inches long by 6mm thick. High quality triple band flexible plastic connectors are pre-attached for convenience. Reduced set up time so you can get glowing much faster!
Assembly is quick and easy. Remove the necklace from the tube then bend it every few inches down the entire length. You will hear a cracking sound with each bend which signifies the ingredients are mixing. Once finished, give the entire necklace a good shake for 5-10 seconds. Lastly, insert the opposite end of the necklace into the connector with a firm press. Now you're good to glow!
Glow stick necklaces are great for glow parties, birthdays, holidays, charities, themed events, festivals, camping, bathtub fun, weddings, reselling for profit and so much more! Our stock is fast moving and always factory fresh. Each necklace will provide 8-12 hours of long bright glow. We package all glow sticks for shipping with the utmost of care so your product will arrive safe and intact. 
We have glow stick necklaces in numerous color combinations to include single color packs mixed color packs, and triple color options. We also have a large selection of complimentary glow stick items like glow bracelets, glow glasses, glow bunny ears, glow straws and traditional glow sticks from mini sized to extra large! DirectGlow is your one stop shop for all of your glow party needs!
Key Features
Size- 22 inches long by 6mm thick
Color- Blazing bright red
Glow Time- 8 to 12 hours
Shelf Life- 2 to 3 years
Connectors included and pre-attached
Your Personal Information is Never Shared
FREE Delivery on orders $99+ (Continental USA Only)
Contact Us for Quick Friendly Support