LiteCubes Amber Orange 3 Mode Jewel Color Tinted Light up LED Ice Cubes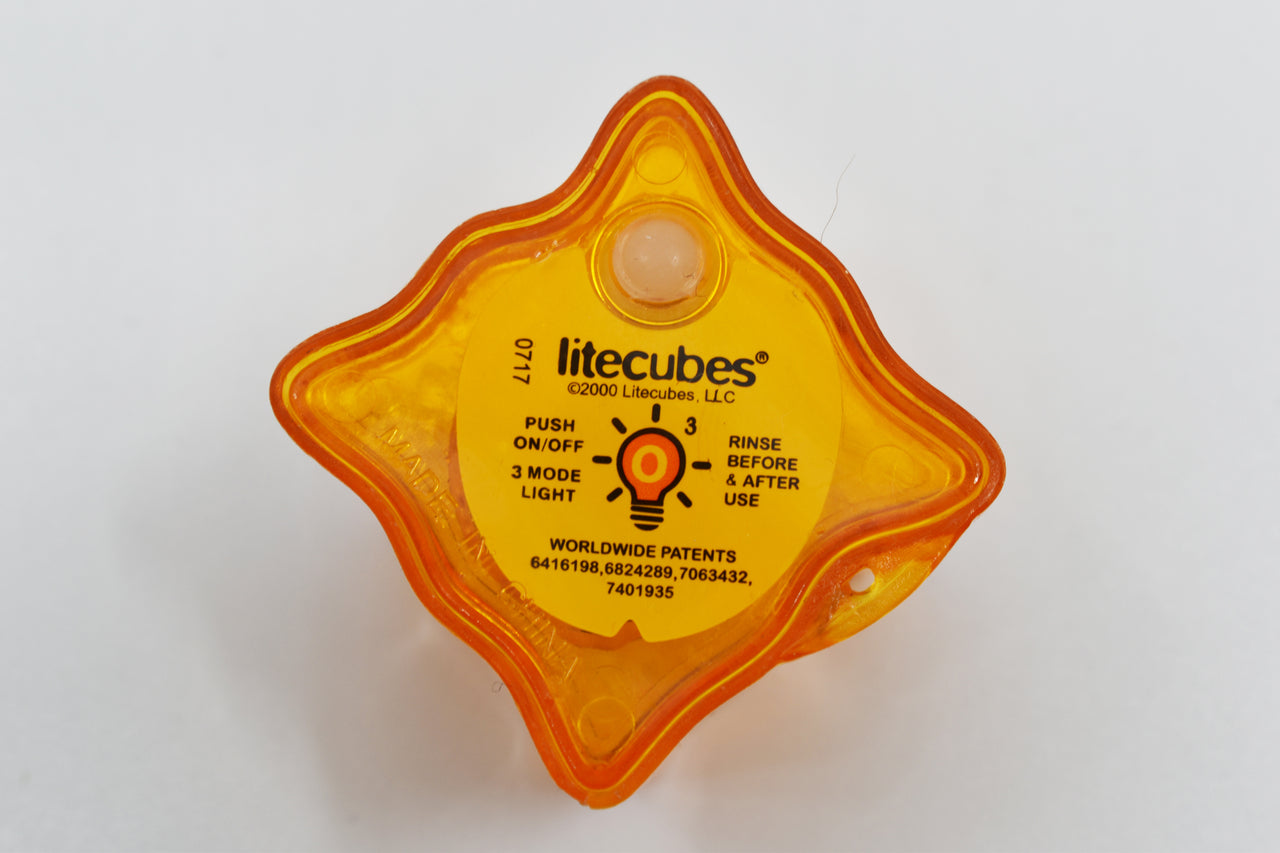 Featuring 3 modes with push button control (fast flash, slow flash, and steady on), our 3 Mode Color Tinted Amber Orange Jewel LiteCubes will be the envy of all those in attendance to your special event. They function just like traditional LiteCubes except their shell is color tinted orange unlike traditional LiteCubes which have a clear shell. This means you get a splash of color whether they're off or on!
Bright orange internal LEDs make these cubes light up even brighter orange when activated. Amber Orange LiteCubes are illuminated by 2 tiny LED lights embedded within the cube and have 3 modes of operation: Fast Flash, Slow Flash, and Steady On. Each mode is toggled by a small push button on the underside of the cube. 
Amber Orange Jewel LiteCubes are completely safe to put into any type of cold beverage. They are encased in a waterproof non toxic shell and packed with freezable gel to keep your favorite beverage frosty. Battery life is approximately 24-36 hours so you can get several uses for multiple events. Simply hand wash and put away in a cool dry place until they are needed again. They can be placed in the freezer for extra cooling power so your drink is the hottest thing while staying cool. LiteCubes will have your guests talking about your special event long after the regular ice cubes have melted!

Your Personal Information is Never Shared
FREE Delivery on orders $99+ (Continental USA Only)
Contact Us for Quick Friendly Support